Make Infographics for Everyone
Not a designer? No problem. Make accessible and professional infographics or any other visual you can think of in just a few steps. Start now!
Sign up for free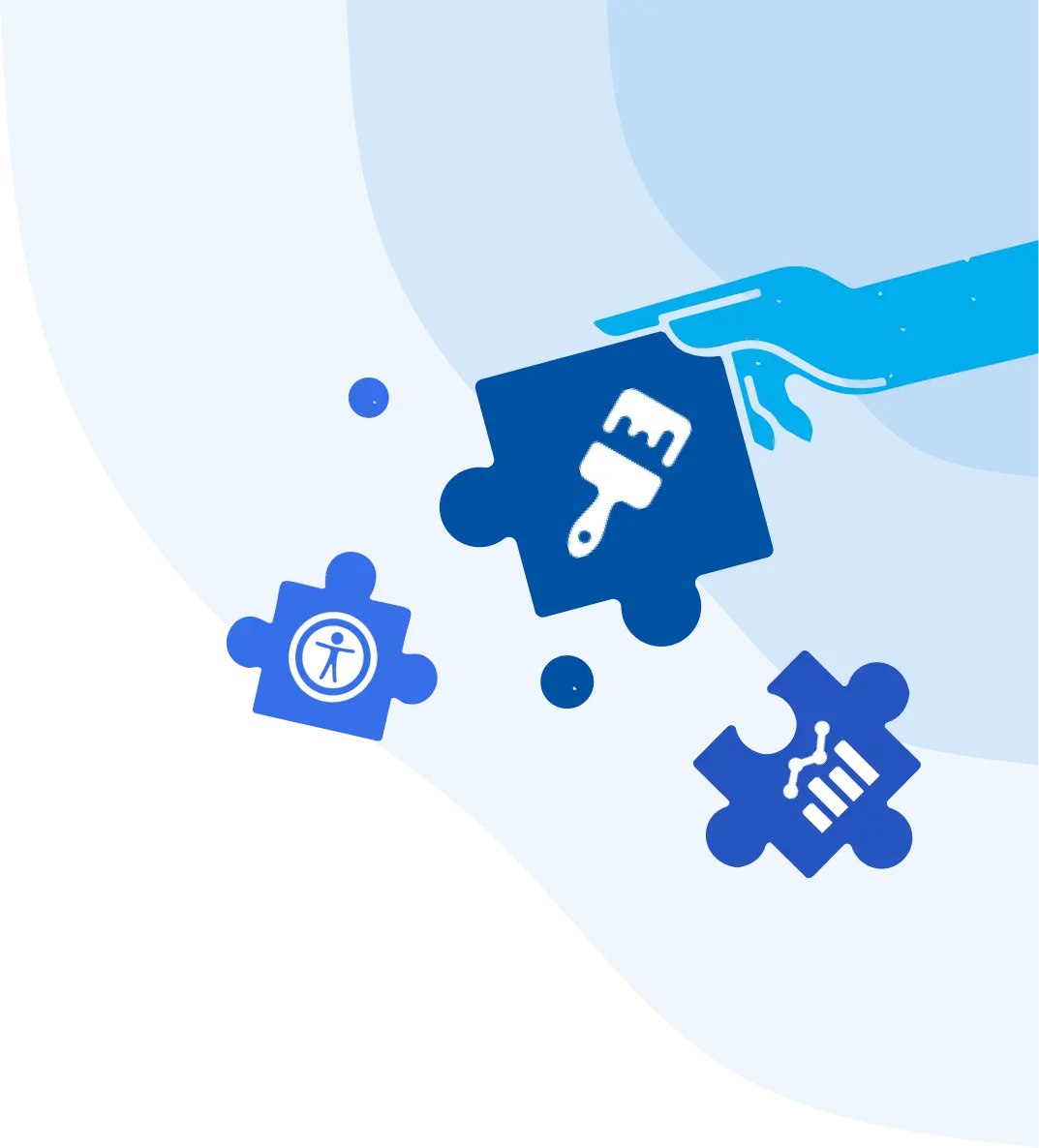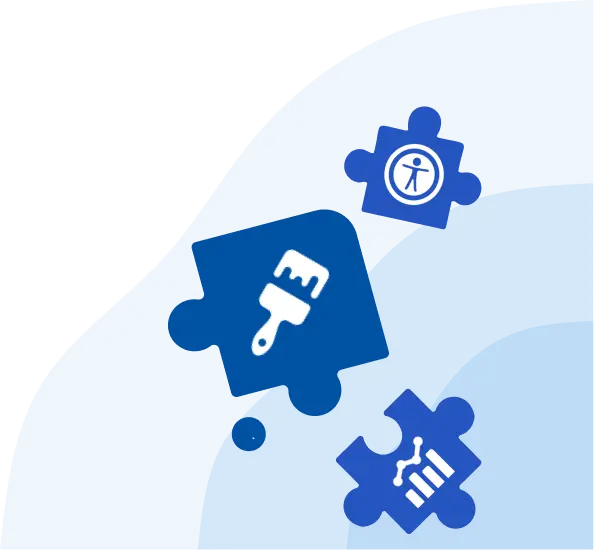 ---
Infographic Templates
Need some inspiration? Explore our most popular infographic templates and start with a professional canvas.
Transform your dull documents, dry data and confusing communications into engaging infographics with business-approved templates. Get started with Venngage's infographic maker today.
Set your business communications apart with professionally designed WCAG and ADA compliant infographic templates.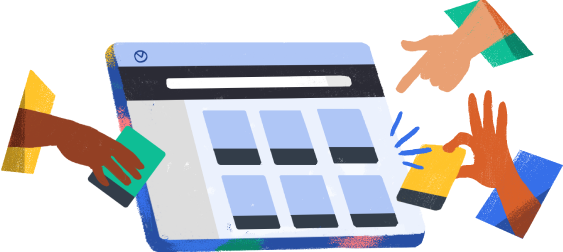 Capture, engage, and retain your audience with stunning infographic templates, created by our team of graphic designers weekly. Make any infographic template your own, regardless of design skill.
See More Templates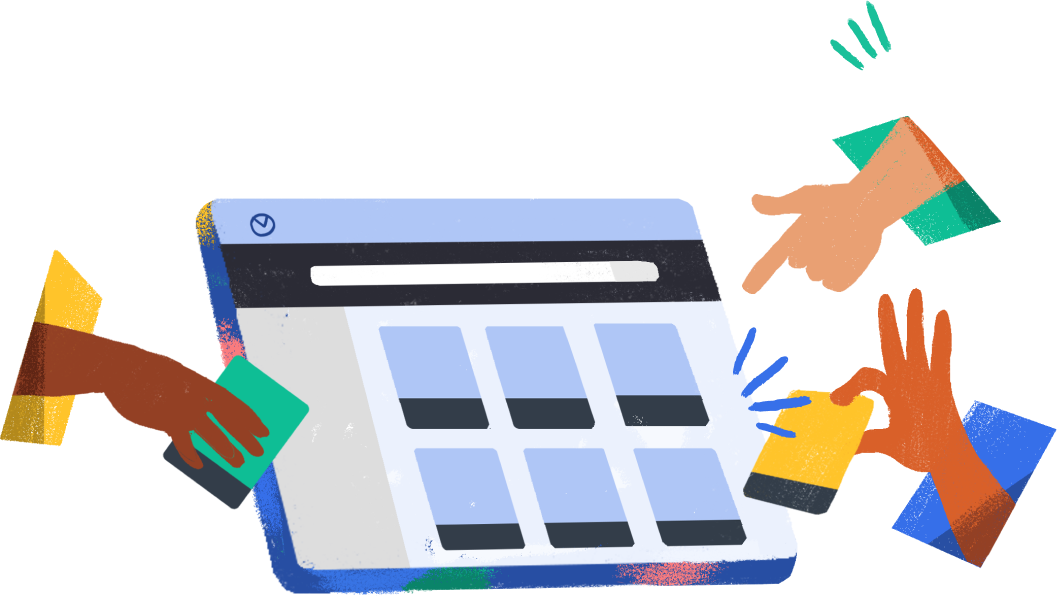 Make stunning infographics in 3 simple steps
Your stunning design is only 3 simple steps away
You don't need a fancy design degree to make professional infographics. Share your ideas visually and set your communications apart. Start now for free.
No experience required to start creating beautiful graphics that will set all your future communications apart. Start now for free.
Explore thousands of professional templates
Pick a pre-made infographic template or create your own. No matter what you want to convey, you'll find a template to get the job done and then some.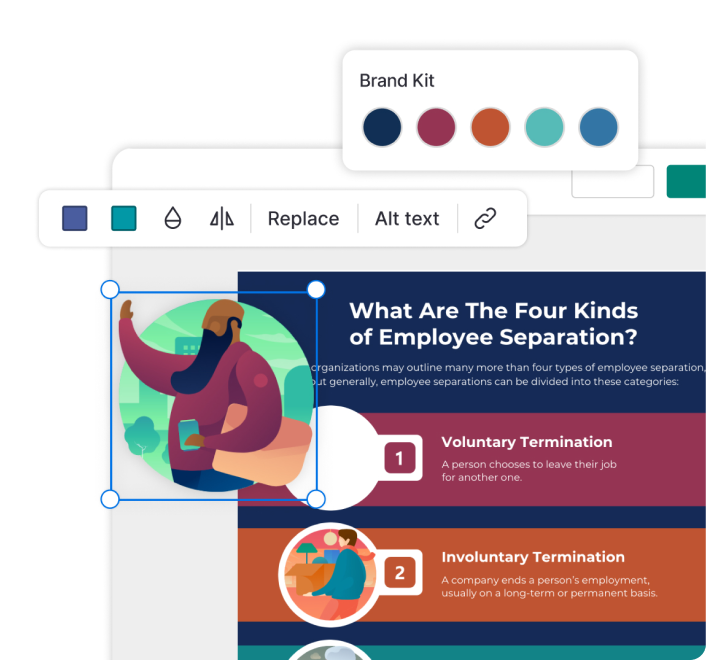 Create within the simple but powerful editor
Jazz up your design with beautiful icons, photos and charts. Take your "pic" from 3+ million stock photos and 40,000+ icons and illustrations.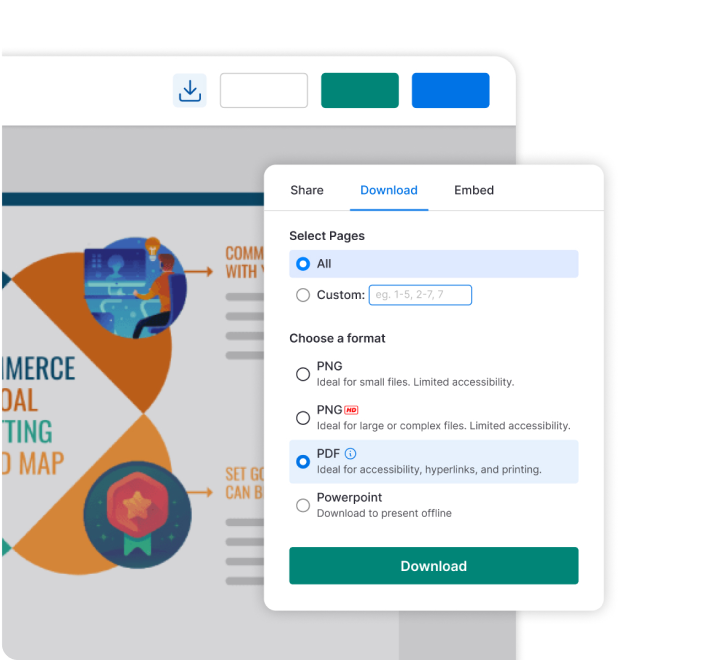 Download or share designs with your team
Download and share your designs or invite your team to collaborate on the creation process. Get feedback, get aligned, and get results.
There's a lot to love about Venngage
Dr. Amanda Sterk
Founder of College UnMazed
Saved $100k in total design costs and earned $30k+ in extra income
"Whether I needed visuals saved as PNG for social media, a PDF for a presentation, or any other file type, Venngage facilitated it with a few clicks."
Read Case Study on How Amanda Sterk Turned Stuffy Content into Beautiful Infographics with Venngage
Read Case Study


Pete Dziedzic
COO at Life Insurance Strategies Group
2x their revenue and gained a significant increase in referral business
"Venngage is much more than just an infographic maker, it's the go-to content creation tool."
Read Case Study for "Venngage is much more than just an infographic maker, it's the go-to content creation tool."
Read Case Study


Vera Aroca
Head of Marketing Communications at ChadSan
Grew page views by 75% and Twitter following by 64%
"Growing our audience with [visualized] content has impressed my team, and given me quite a bit of confidence as a marketer."
Read Case Study on How ChadSan uses Infographics to Grow its Audience
Read Case Study
Trusted by
Simple yet powerful design - perfect for all skill levels
Simple but powerful features - perfect for non-designers
Whether you're creating visuals on your own or working with a team, you can count on us to help you create the best design to communicate your ideas.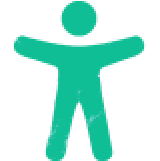 Accessible Editor and Templates
Venngage's drag-and-drop editor comes with accessibility features baked in. Set alt text, check color contrast ratios, edit the reading order or add accessible tables, charts and more from one place. You'll also get access to accessiblity tools like a Color Blind Simulator!
You can also customize accessible templates by adding or removing elements. To get started, pick an accessible template from our library.

Diverse Icons and Free Stock Photos
Efficiently highlight that point you're trying to make. Choose from over 40,000 icons and illustrations (including 2000+ diverse icons) to jazz up your designs and keep your audience engaged.
With 3+ million stunning free stock photos sourced directly from Pixabay and Pexels at your fingertips, you can make sure your design is visually appealing in just a few clicks.

Branding and Collaboration
Get everything you need to stay on brand and collaborate with your brand mates, right in the editor. Upload your company logos, colors and fonts to create a custom brand kit.
Add these elements to your designs with a click and add your coworkers to your account, too!
Export to PNG, PDF or PowerPoint
Share your designs for free with a public link, or upgrade to download in multiple formats, like PDF, PNG. Or, download your file as an PDF to make sure all your links are clickable.
Want more options? PowerPoint downloads are also available for Business users, allowing you to share your designs easily through email or as a PPTX file.

24/5 Priority Support
Need some design support? We're here to help with any and all questions. Our support team is available around the clock, so your team can keep working like clockwork.
Connect with our support team through chat, phone or email any time, and we'll be happy to answer your questions and help bring your designs to life.

Smart Diagram Features
Now you can easily visualize ideas with diagrams, flowcharts, mind maps and more — and this time, actually make them engaging.
Venngage's smart editor auto-resizes diagram shapes as you add, edit or remove text, and you can easily copy and paste shapes and styles in a few clicks.
Featured Publications
Easy-to-apply design tips at your fingertips
Some easy-to-apply design tips coming your way
Say goodbye to dull documents, dry data and confusing communications by using a well-designed infographic. Venngage's infographic creator is the perfect tool for non-designers to get started.
---
Make any visual with Venngage
Explore All Features
---