The Simple Design Platform for Training and Development Teams
Engage and improve your employee development with training materials that your teams will adopt and remember.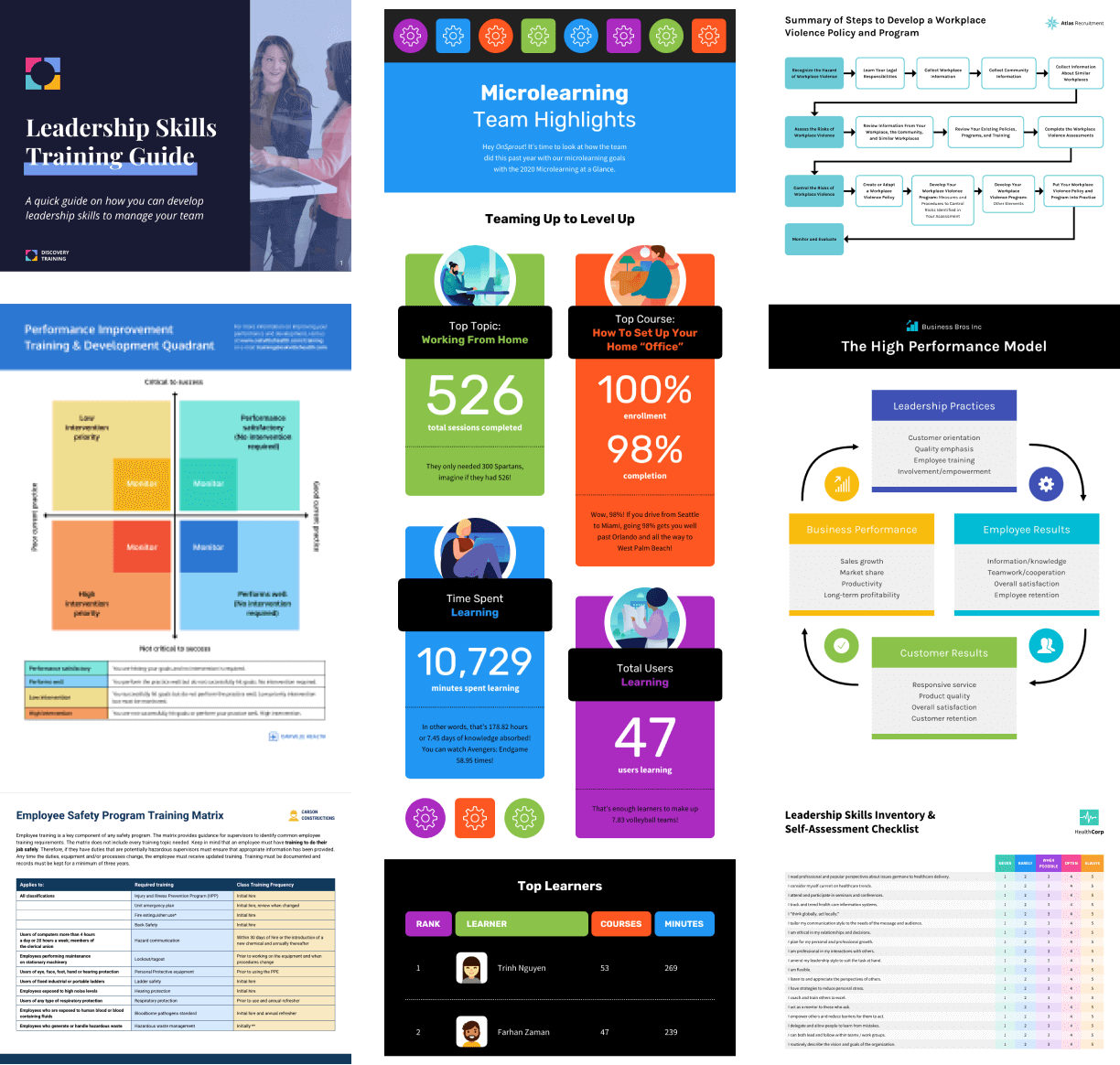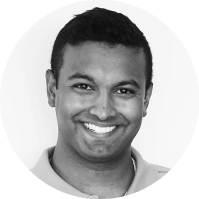 "In my opinion, infographics are underutilized in workplace training materials and we could be using them much more to explain complex information in a very simple way."
Arun Raman, Change and Learning Consultant at BaptistCare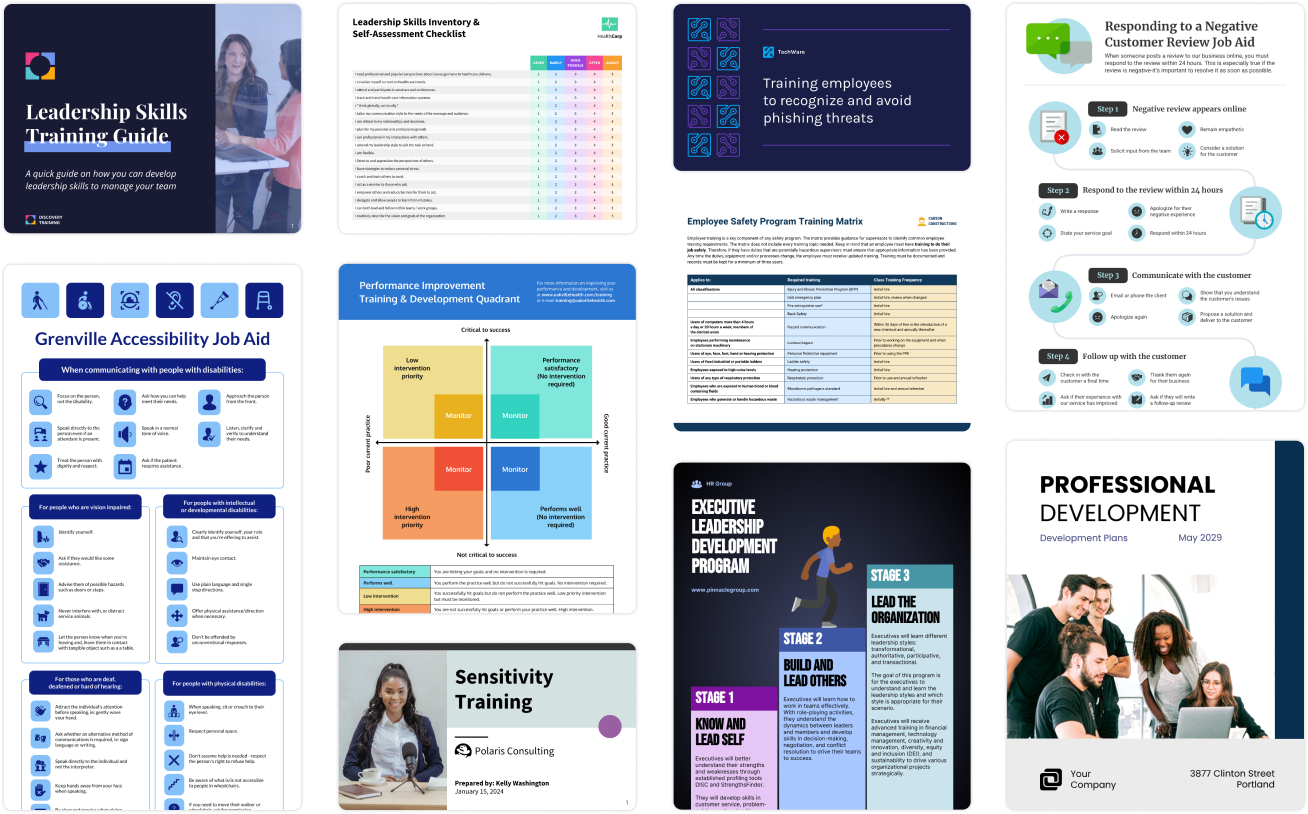 Engage new hires with visual training guides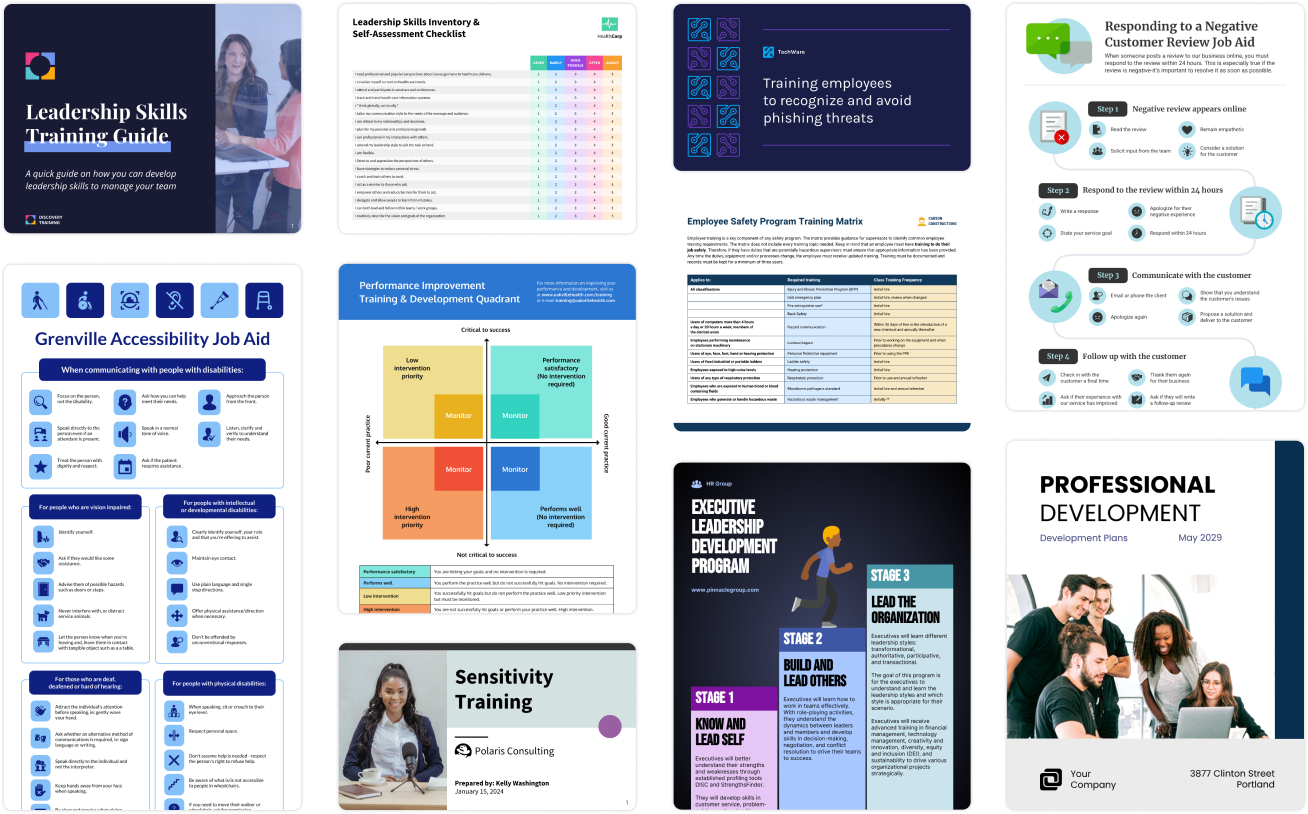 Better infographics mean better onboarding with easy-to-read employee handbooks, safety program templates, training guidelines, job aids and checklists to direct your new hires to success.
Build meaningful employee development plans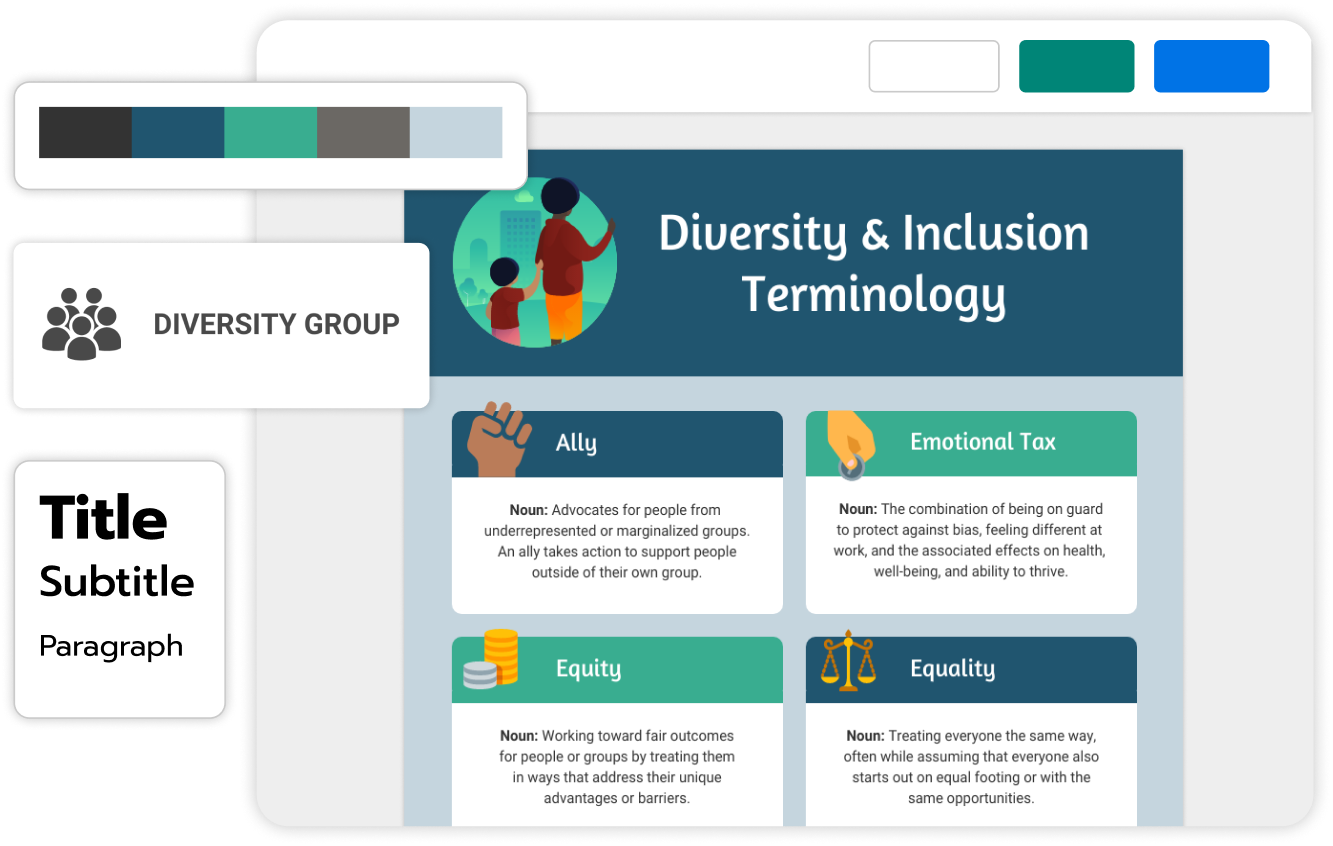 With Venngage's professional templates, you can create quick individual development plans, training materials and job aids. Venngage's My Brand Kit helps you deliver meaningful learning with professionally branded visual assets.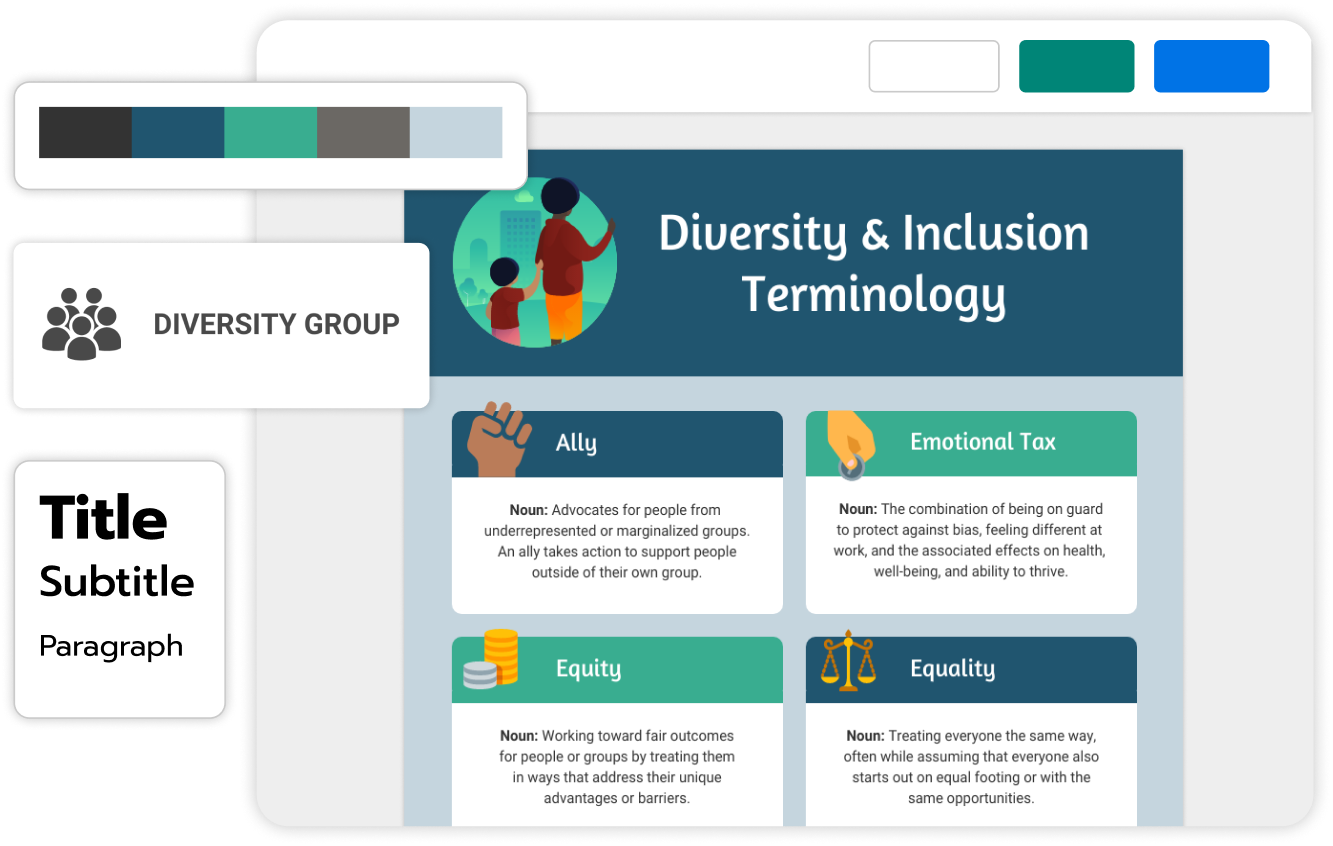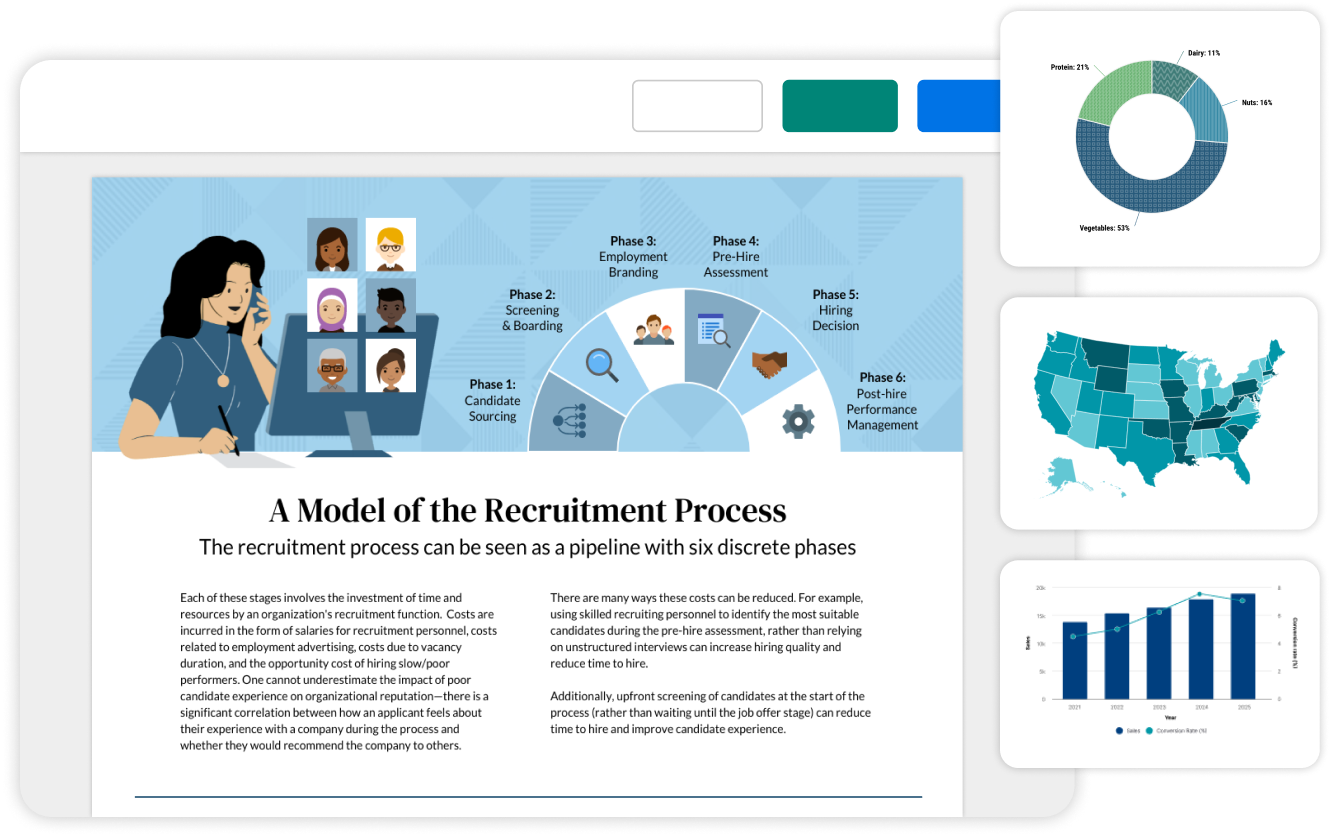 Simplify concepts and deliver better presentations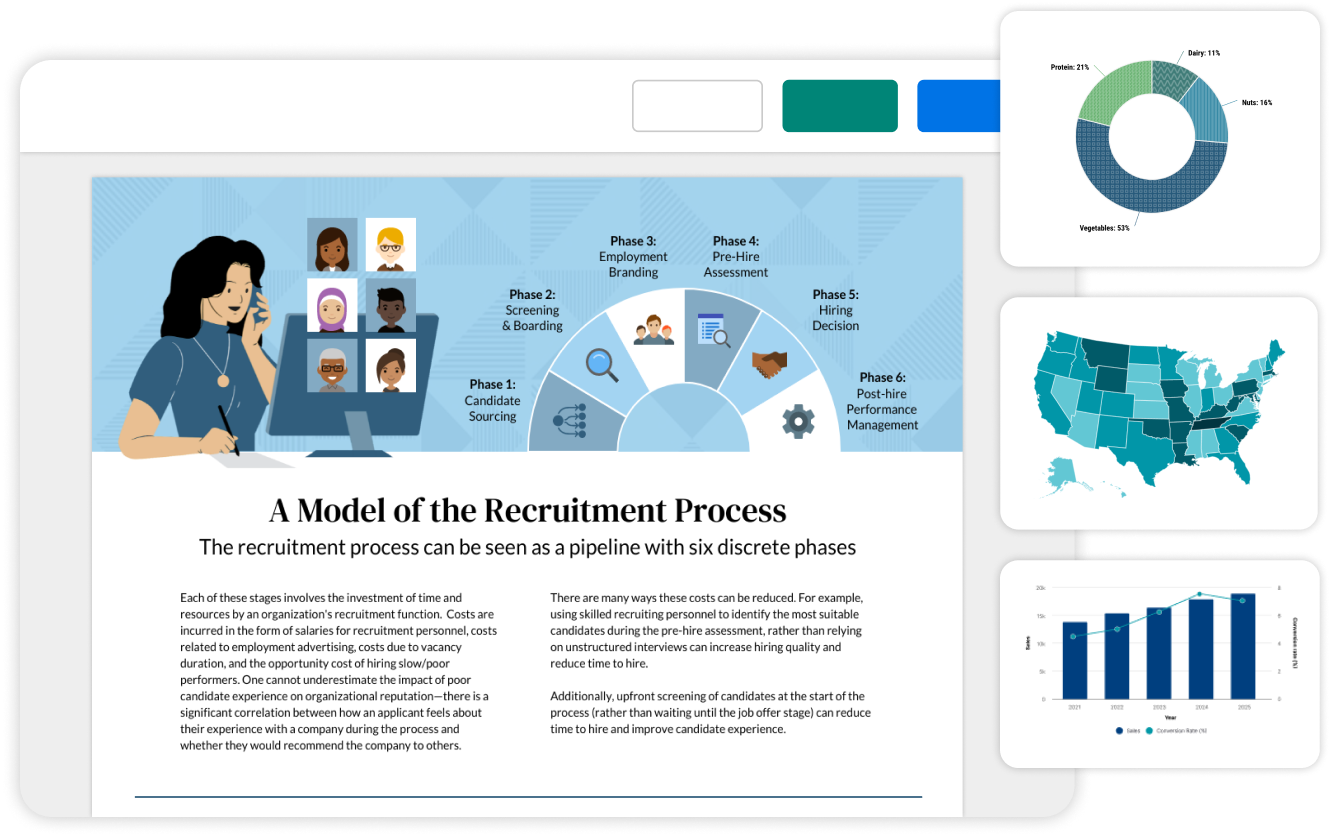 Whether you're presenting concepts 1-1 or at company meetings, help everyone stay in the loop by presenting summarized data with eye-catching data visualizations. Complex information is no longer difficult to process with Venngage's robust chart and graph tools.
Communicate training content effectively with visuals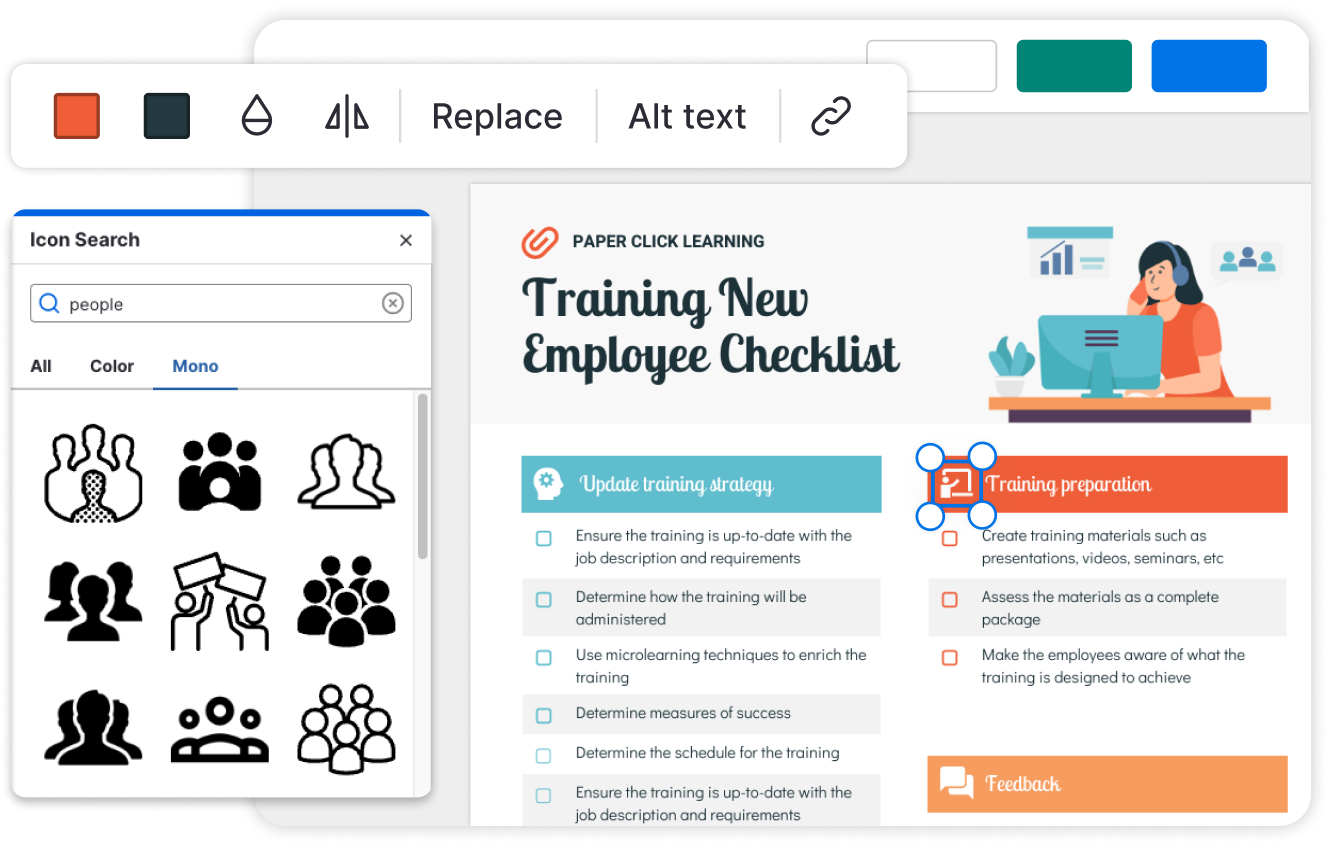 Use visuals to engage your team members and increase adoption and retention rates of your training materials. Venngage offers 40,000+ icons and illustrations as well as 3+ million stock photos that can be used for any training material development needs.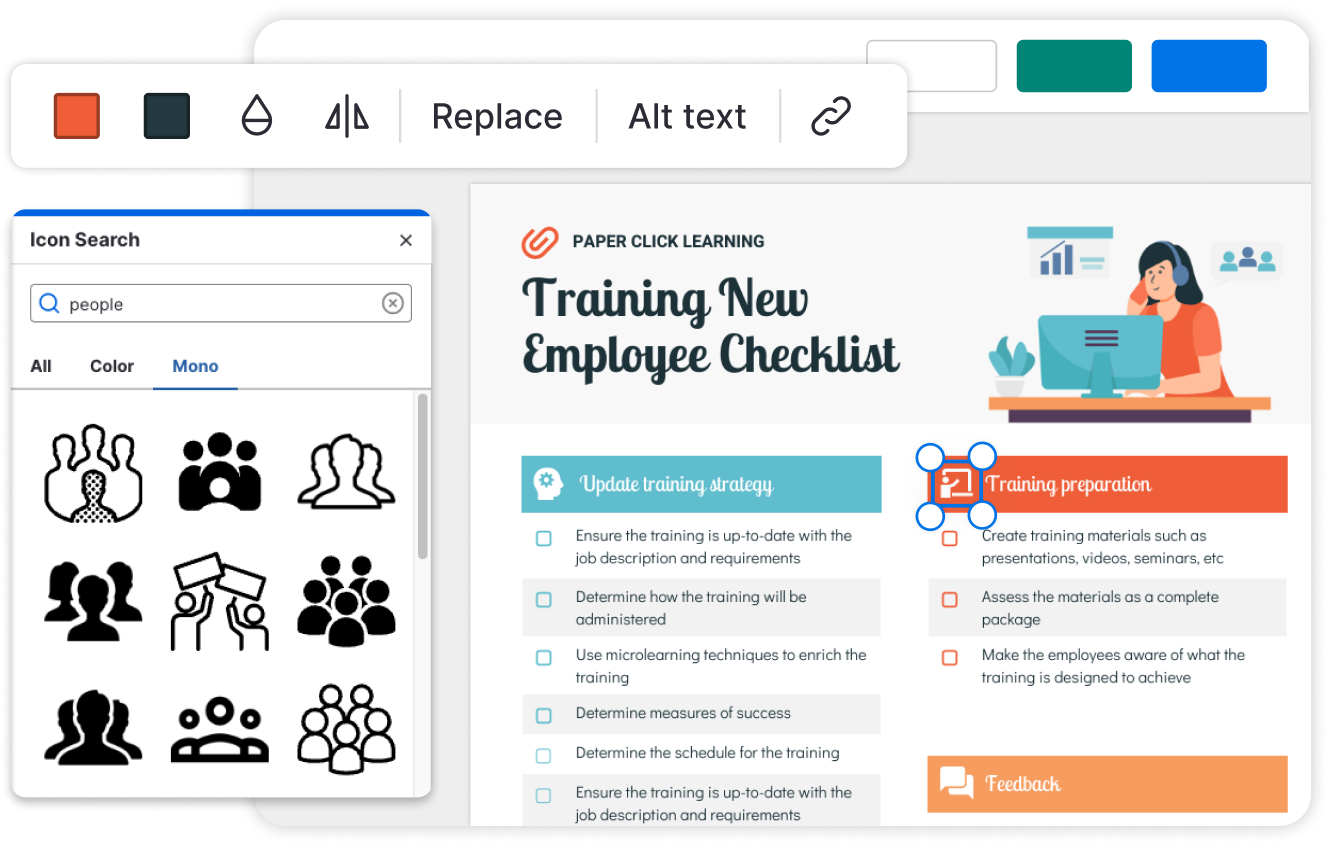 Click to get started with one of our easy-to-use templates

FAQ
How do teams create training materials with Venngage?
Training and development teams use Venngage to create engaging training content that helps explain complex information and facilitate the training process.
Our fully customizable, ready-to-use templates and drag-and-drop editor make it easy for trainers to start designing training content without the help of a professional designer.
While using Venngage, teams can make the most use of the collaboration features, allowing them to work together on important documents and plans, share their corporate training materials with the whole team and gain feedback from them.
Training and development teams can also enjoy Venngage's data visualization tools and a library of 3+ million stock photos and 40,000+ icons and illustrations to create the most engaging and memorable training materials that can help direct their team members to professional success.
What kinds of training materials can teams create with Venngage?
Training and development professionals can utilize Venngage's easy-to-use templates and editor to create corporate training materials, change management plans, employee handbooks, safety program templates, training guidelines, job aids and more.
Venngage also has over 2,000 diverse icons and illustrations, allowing teams to customize their icons to reflect their diverse audience. This means that training and development professionals can create diversity and inclusion training materials or unconscious bias training materials while using the right visuals to reflect their training content.
Venngage eases the training material development process without the help of a professional design team. See why Venngage is the ultimate graphic design for training and development solution by signing up today.
How do you create effective training content and can I do it with Venngage?
In order to create effective and engaging training content, you as a training consultant need to identify the audience you're writing to, use language that's easy to understand and follow and make the best use of visual assets to guarantee a higher chance of training material adoption.
If you need some inspiration, you can start browsing through Venngage's easy-to-edit training material templates filled with content that's ready to be used any time.
Simply sign up for a free account and try out the drag-and-drop editor and see all the images, icons and illustrations you can add to your job aid, employee development checklist or safety guidelines in just several clicks. All can be done even if you have no design skills.

Find out what training and development professionals think about Venngage


"I researched and requested this tool for my work as an instructional designer. I thought it would be primarily useful for job aids (which it is). What I didn't realize is how much I would use the icons and photos for training materials as well! Venngage makes it so easy to grab a template, recolor and redesign, and publish as a PDF. I've been able to create several how-to documents for internal clients and it's amazing (to me even) how quick the process can be and how professional they look! Bottom line: this product makes me look really good."

"The templates are amazing. They really help to spark creativity and are easy to adjust to my particular needs. And since they are constantly adding new templates, I can always find something that works well for my project. I also love the icon library. There are so many icons to choose from and 99.9% of the time I can find exactly what I need without looking at other stock image websites. Lastly, the learning curve is not very long. I feel that I became proficient at using Venngage in a relatively short period of time and the results have been that my work looks more polished, more professional in a shorter period of time."

Venngage for Training and Development

Venngage Training and Development Resources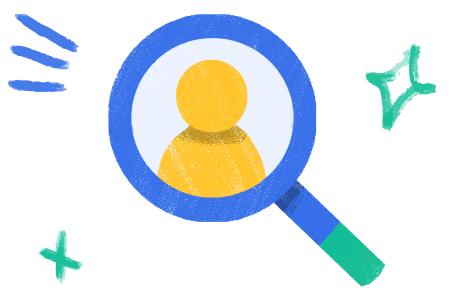 Set yourself up for success with Venngage's in-depth guides, resources and webinars to create engaging, professional and beautiful training materials. Get started with some of our most useful resources for training material development: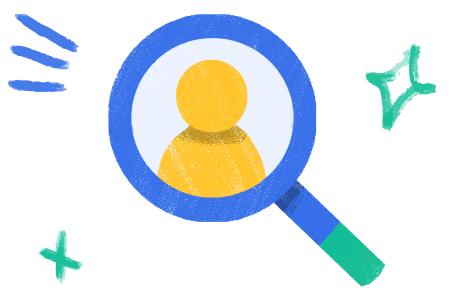 Check out our top resources for training and development teams:
See All Posts
Trusted by