The Simple Graphic Design Platform for Marketing Pros
Create better infographics to convert more customers, visualize marketing processes and develop a strong brand with compelling visual content.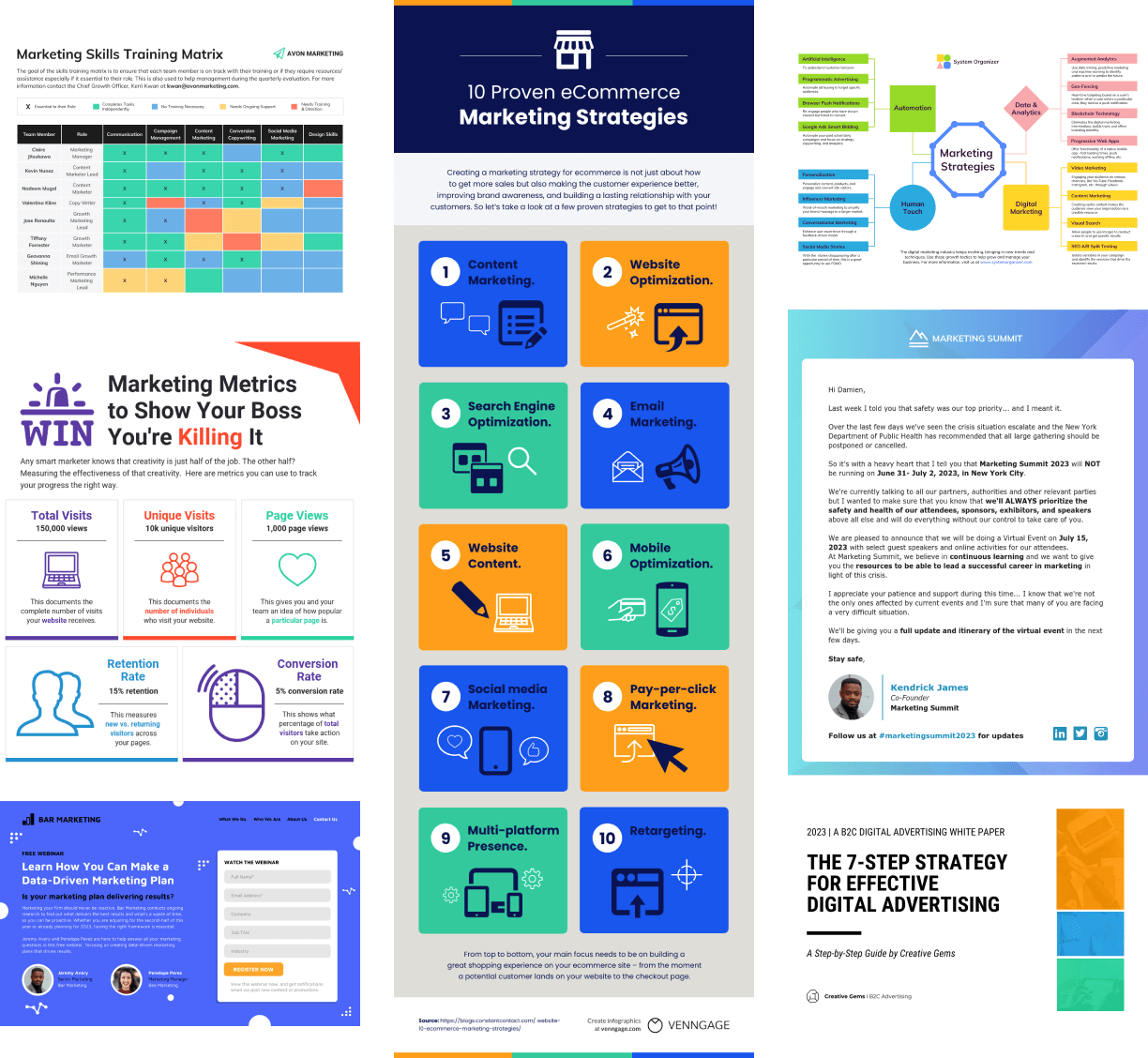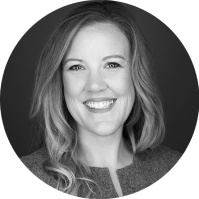 "Because Venngage provides templates for every imaginable business category and use case, I used it to transform my marketing materials, social media output, and even an online magazine. Whether I needed visuals saved as png for social media, a pdf for a presentation, or any other file type, Venngage facilitated it with a few clicks."
Dr. Amanda Sterk , Founder of College UnMazed

Stand out from your competitors
Don't let dull visuals be a roadblock to success. Stand out from competing brands with high quality infographics and data visuals. Venngage makes better infographics for every marketer, even without previous design experience.
Communicate your marketing ROI clearly
Create engaging reports to show the ROI on your marketing campaigns. Show stakeholders the true value of marketing by presenting big wins with infographics and customizable charts.
Visualize customer buyer journeys and lifecycles
Help the whole team understand your customers' experiences and visualize their journeys with infographics. Communicate the processes around engaging and nurturing customers with engaging visuals.
Create a visual brand identity that's unique
Build trust and win over new customers with a cohesive and powerful visual brand. Create better branded infographics, ebooks, reports, and social media posts easily with Venngage.

Click to get started with one of our easy-to-use templates

FAQ
How do marketing teams use Venngage?
Marketing teams use Venngage to create digital marketing images and marketing visuals that help aid their marketing communication strategy.
With Venngage's made for team features marketing teams can collaborate on important documents and plans, share their marketing visuals with the whole team, and automatically and instantly brand
How does marketing use graphic design?
Visual communication is the secret to good marketing and good marketing graphic design is the secret to good visuals. From social media images, to visual reports, adverts, and landing pages graphic design is essential to good marketing. Marketers may have a graphic design department that they use to create marketing materials for them, but many marketers have to create their own marketing materials.
With Venngage marketers can create marketing visuals and marketing strategies easily, without the help of a design team. See why Venngage is the ultimate graphic design for marketing solution by signing up today.
What is visual content marketing and can I do it with Venngage?
Visual content marketing is marketing that uses graphics, photography, or images that promote your company. Marketing visuals can also include videos, gifs, and website landing pages or marketing newsletters. Venngage is a graphic design solution for marketing that allows individuals to create marketing graphics, marketing visuals, and digital marketing images without the help of a design team.

Find out what marketers think about Venngage


"So far, our marketing team has been relying on Venngage almost exclusively for day-to-day graphic needs on all kinds of collateral. I myself am not a graphic designer by any means, but this tool has helped me put together some really polished, stand-out content. The templates are good starting points as well, or at least make decent inspiration if nothing else. I find them difficult to customize though and prefer starting with a blank canvas most of the time."

"I first started using Venngage to create reports on customer insights. I used to use excel and no one seemed to pay attention to the boring report. As soon as I started using Venngage I had so much more engagement. I now use Venngage for so many things from reporting on KPIs to making beautiful posters. There are a ton of ready to use templates that are beautiful and they are constantly posting new ones. I have zero graphic design experience and am able to create professional looking infographics that attract the attention they need."

Venngage for Marketing

Venngage Marketing Resources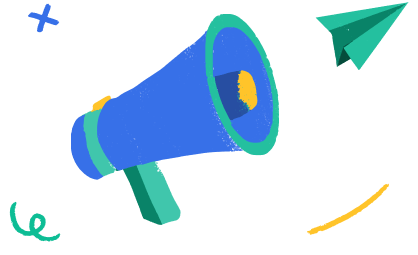 Set yourself up for marketing success with Venngage's in depth guides, resources, and webinars to create engaging, professional, and beautiful visuals. Why not get started with some of our most useful marketing resources: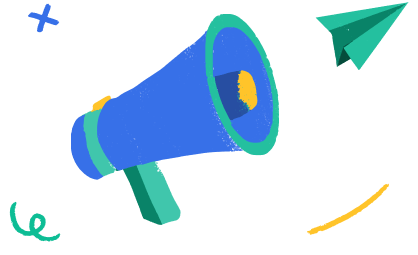 Trusted by