The visual communication tool for nonprofits
Create compelling visual stories that inspire others to take action. Your nonprofit may be eligible for up to 30% off Venngage Business.
Request nonprofit discount
Stunning designs without a designer
Ignite your creativity by exploring the limitless potential of designer-free infographics. Awaken inspiration and engagement beyond PowerPoint and Excel. Leave an indelible mark with captivating visuals, storytelling, and simplified processes. Experience the extraordinary and unlock your creative genius today!
Sign up for free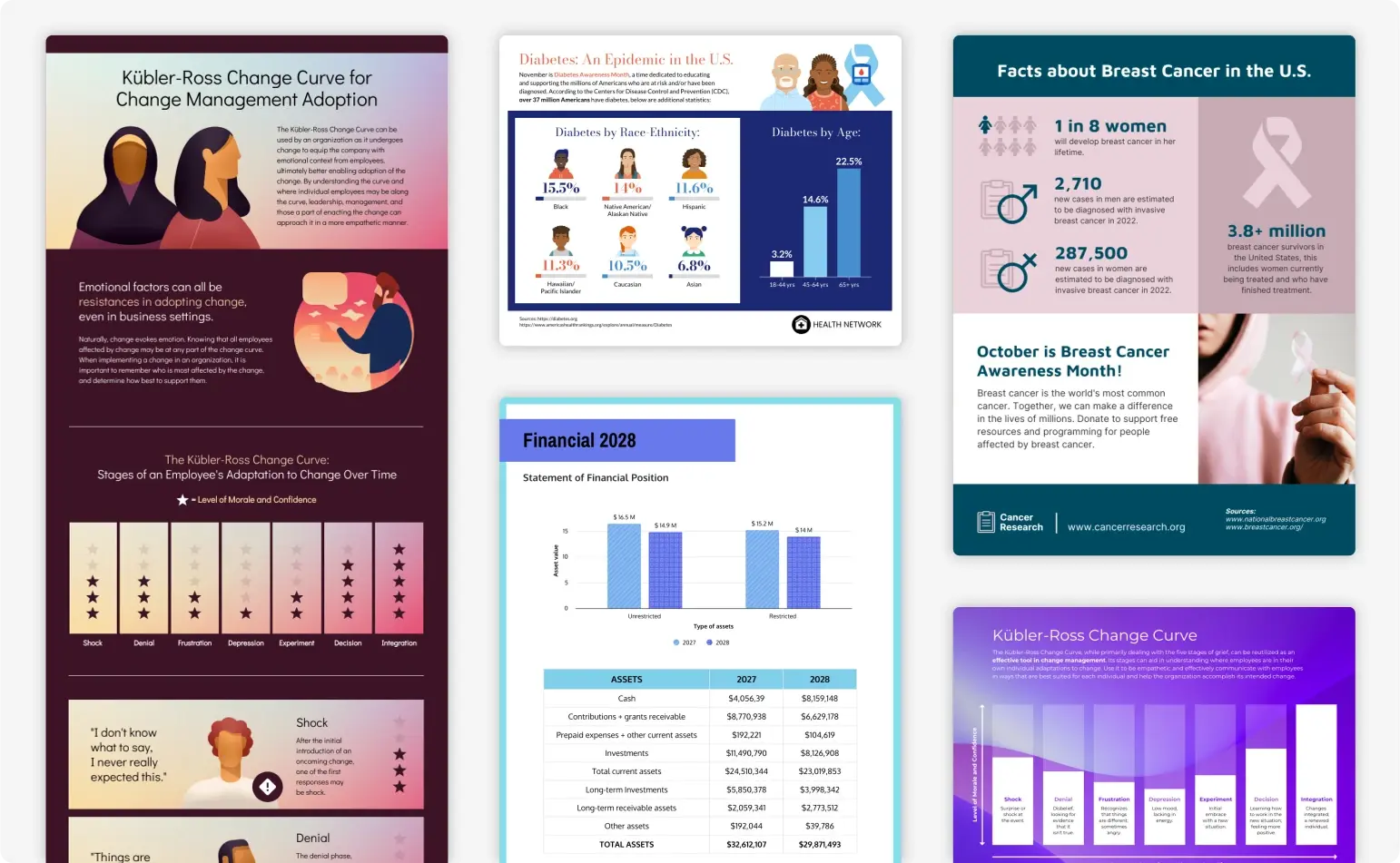 Export accessible PDFs
A library of accessible templates built to be ADA and WCAG-compliant
Automatically check for compliance issues, including contrast ratios, alt text, text tags and more
Export in accessible PDF/UA format
Learn more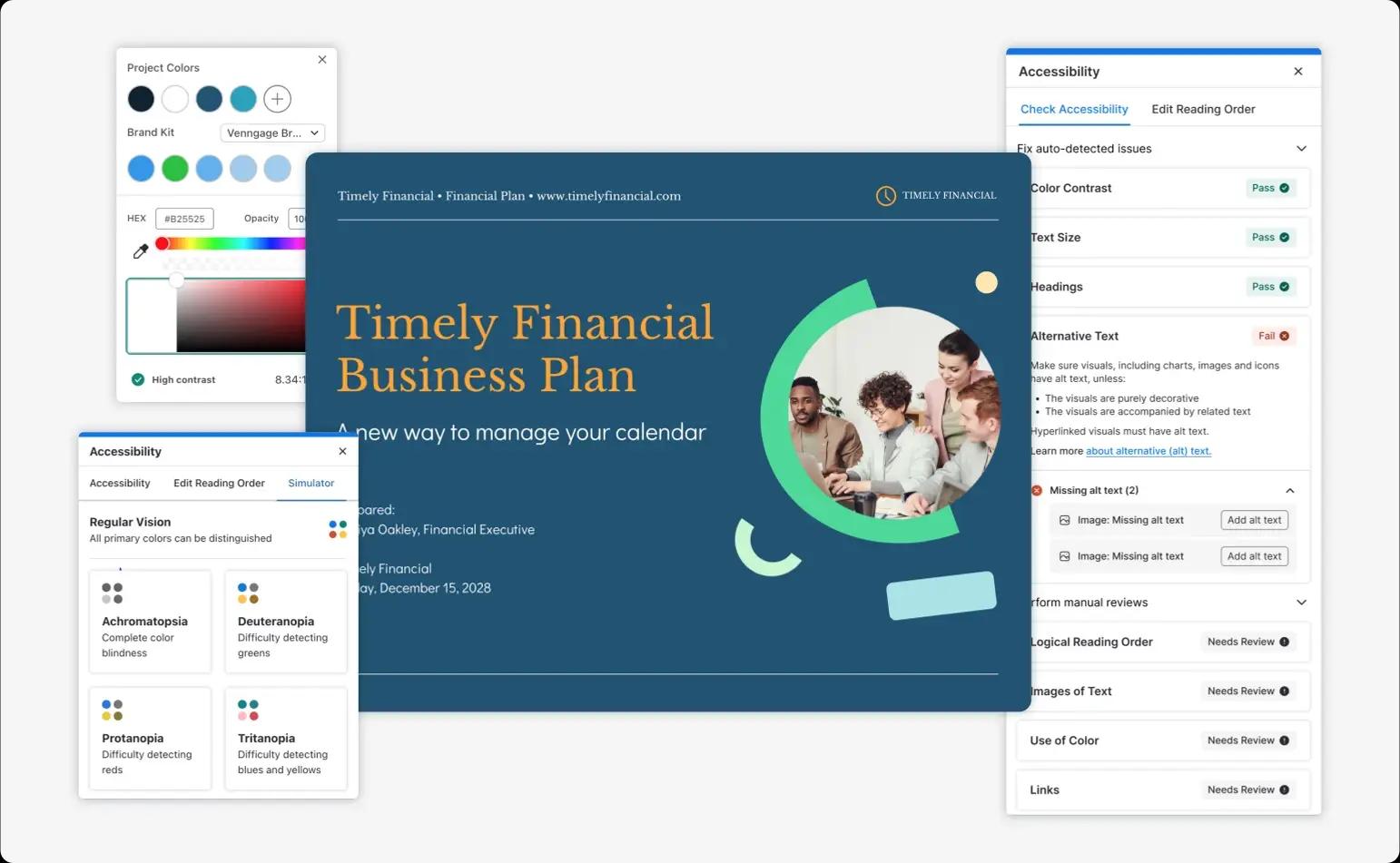 Professional nonprofit branding with a click
Design visuals which leave a lasting impression, distinguishing you from the rest. Empower your designs with My Brand Kit, effortlessly infusing your brand identity into every captivating creation you craft.
Sign up for free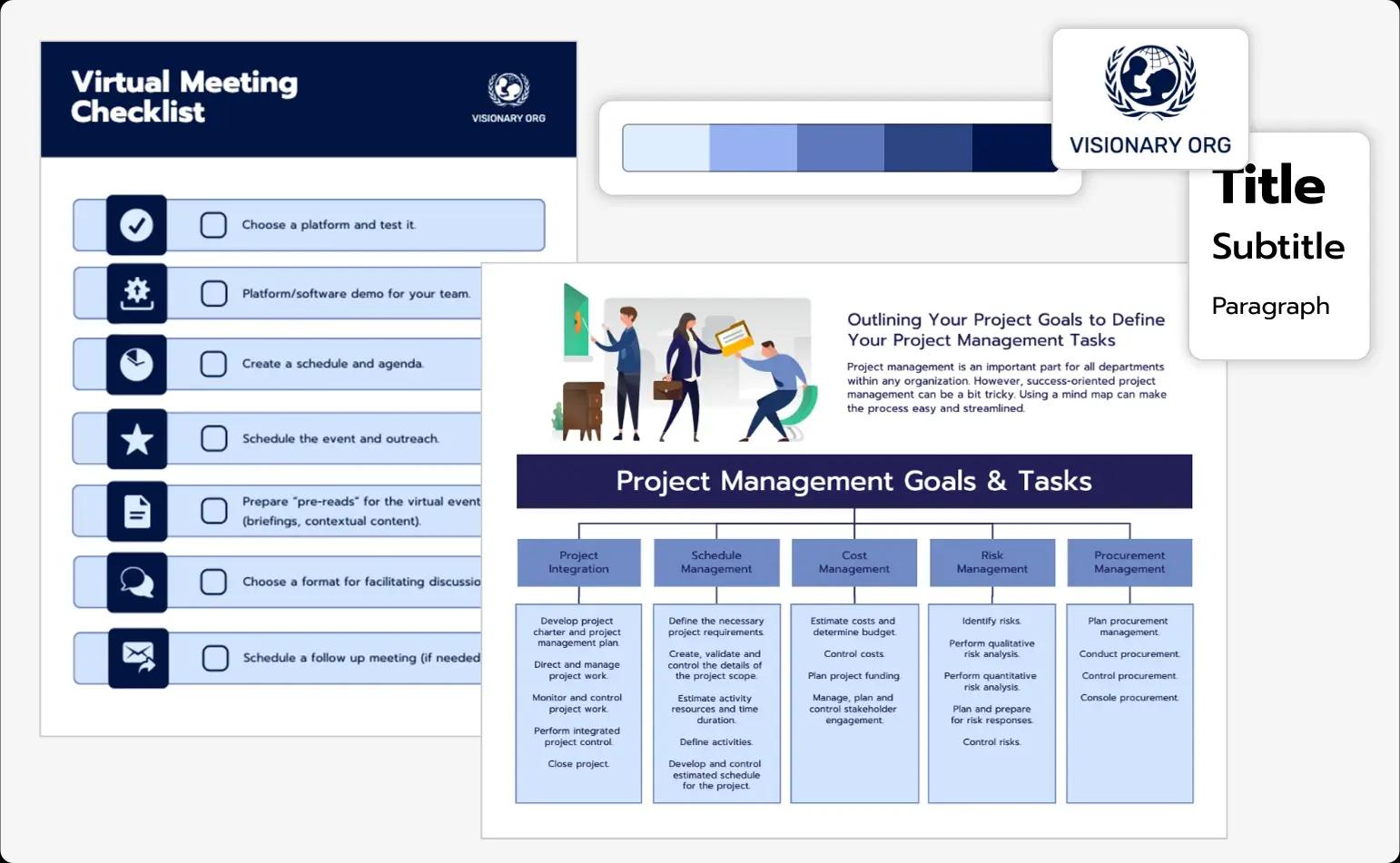 Visualize human data to tell compelling stories
Unleash captivating stories through data visualization. Explore a wealth of accessible tools like charts, graphs, interactive maps, and iconic visuals to bring your cause to life with compelling narratives
Sign up for free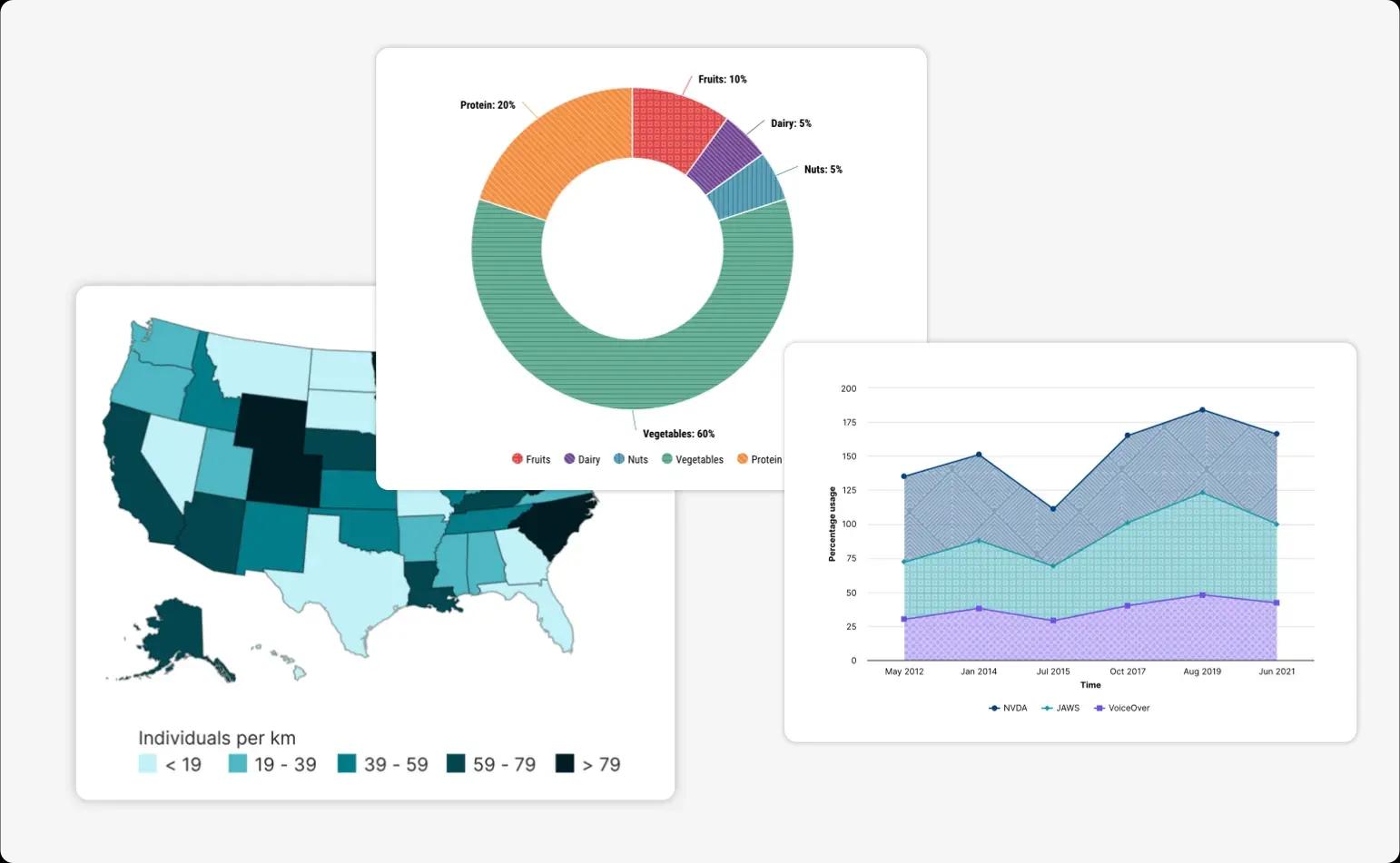 Design for diversity with customizable icons
Unlock the power of Venngage Premium's expansive icon library, boasting 10,000+ customizable icons and illustrations, including diverse skin tone options. Craft visually stunning graphics that embrace diversity and captivate your audience.
Sign up for free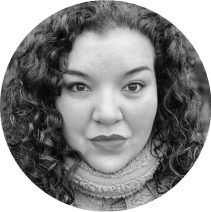 A powerful design solution for professionals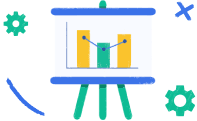 Nonprofit infographics
Create engaging diagrams, process infographics, and data visualizations that convey complex information simply. Create beautiful visuals with no design experience.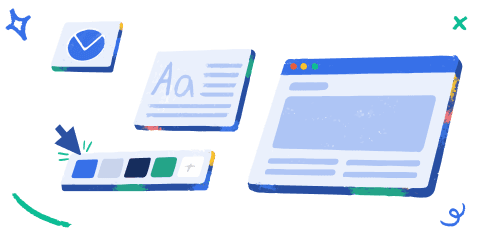 Automated branding
Upload your logos, color palettes and custom fonts to your Brand Kit. Then, apply them to your designs in just a click. Cohesive branding across all of your designs, made easy.

Team collaboration
Share designs with your team, work together, and leave comments on each other's work. Keep your communications consistent with Team Templates.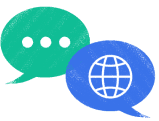 24/5 Priority Support
Got a question? We're here to help. Our support team is available around the clock, so your team can keep working like clockwork.

Export to PowerPoint
Level up your presentations with impressive, captivating slides. Create presentation decks on Venngage and export them to PowerPoint. Stand out.

1-1 design consultations
Learn about best practices, neat shortcuts and time-saving hacks that keep you productive and level up your designs.
Sign up for free