The Sales Planning Solution for Successful Teams
Level up your sales team with the perfect sales plan templates and a range of customizable sales assets in one easy-to-use online solution.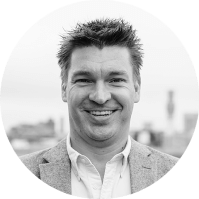 "This is an industry that's conservative and old-fashioned. We used Venngage to create marketing materials that looked clean, modern and fresh, and that really attracted attention. It made us stand out from our competitors."
Pete Dziedzic, COO and General Counsel at LISG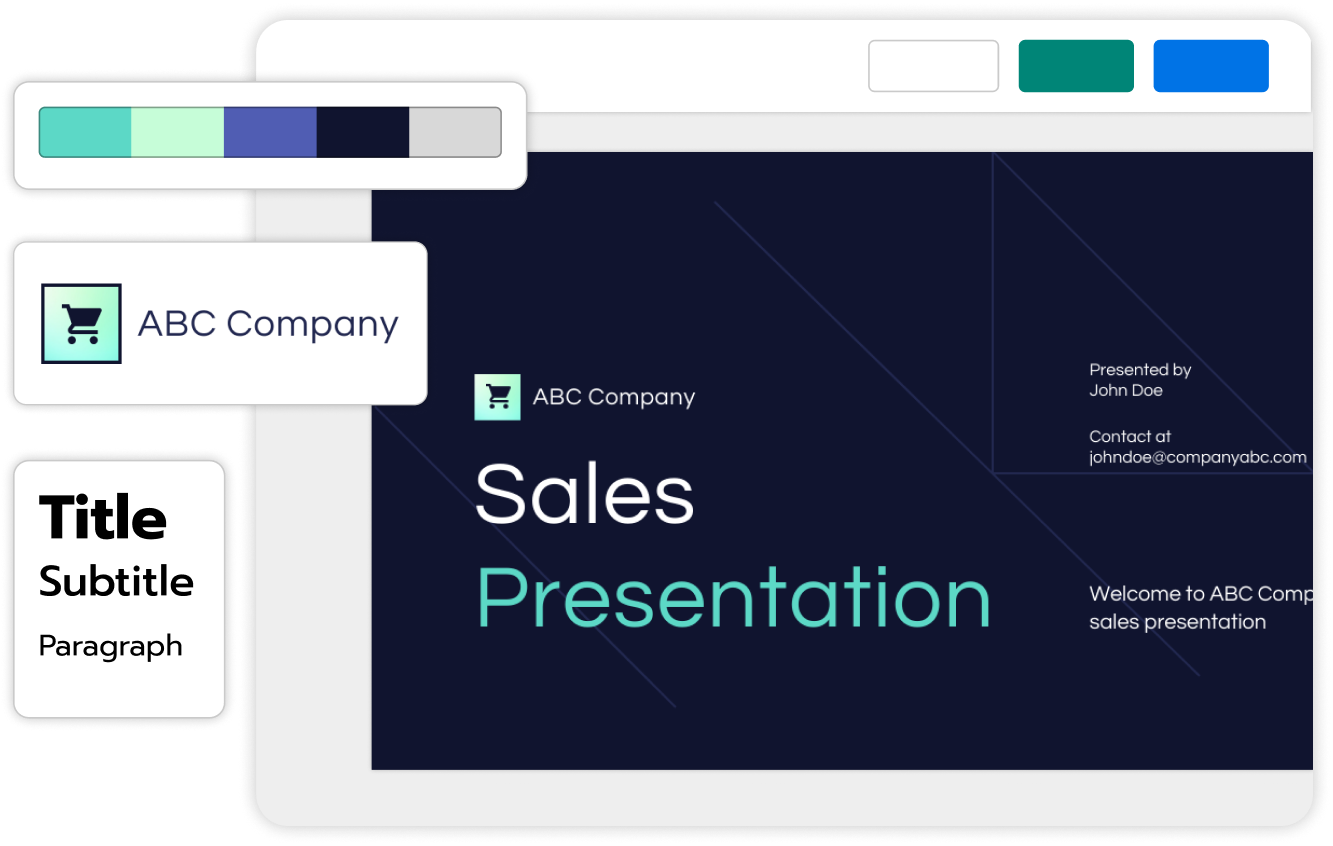 Clear and effective sales planning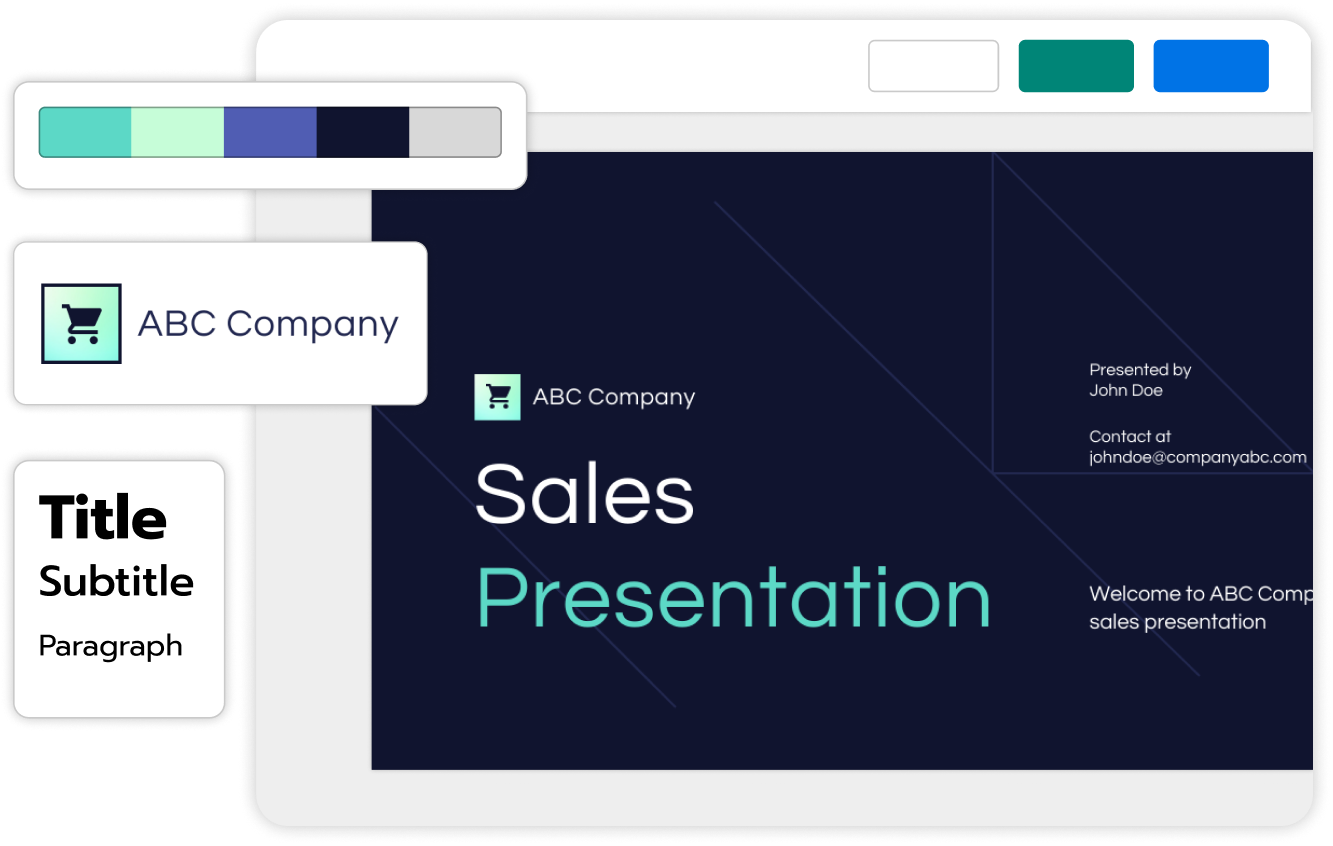 Create a sales plan that has easy-to-understand, clear, impactful business goals and objectives for your team. Whether it's a long-term sales strategy plan, a 30-60-90 sales plan, or a simple sales action plan you'll find the right sales plan template on Venngage. Go one step further and apply your company's branding to every sales planning asset you create easily with My Brand Kit.
Increased sales with professional presentations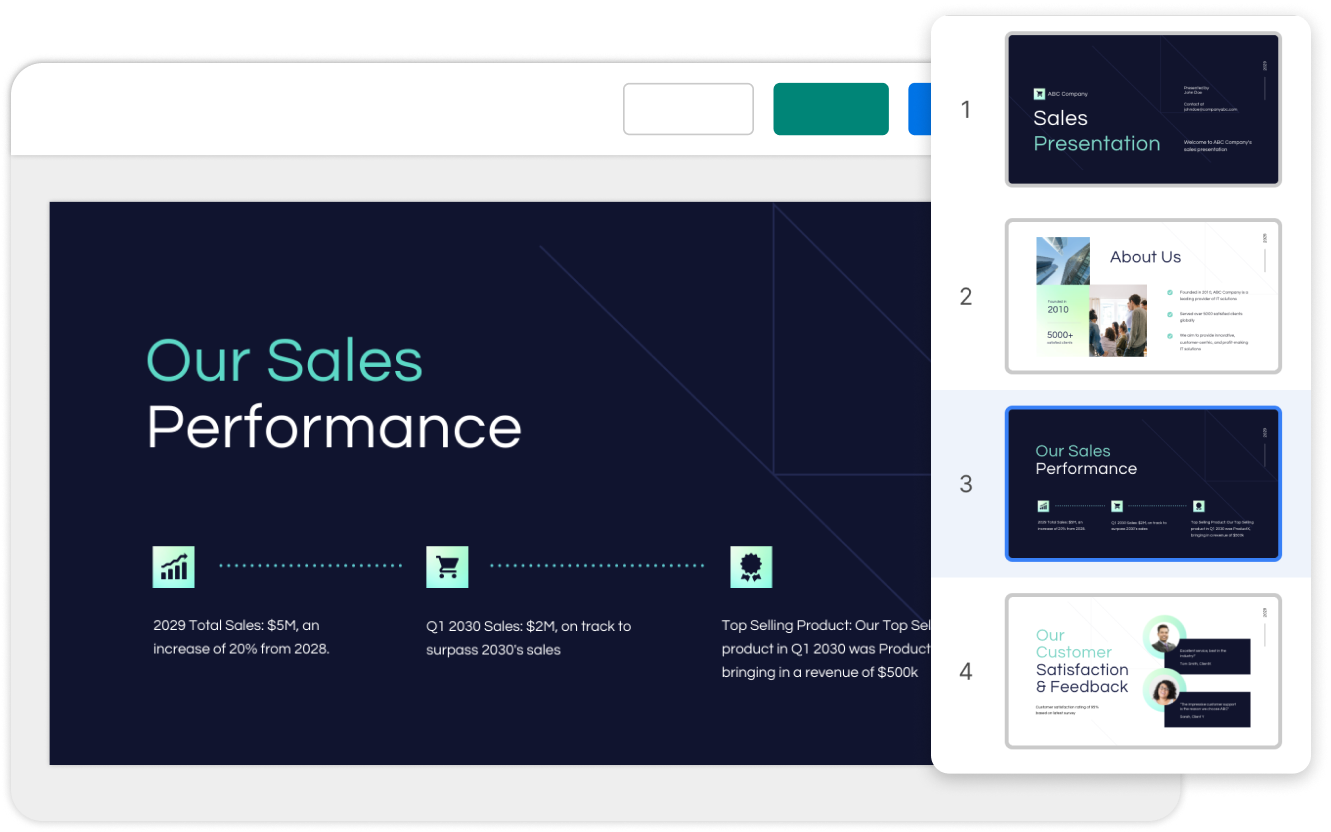 Help your sales team close more often with improved product demos and client presentations. With the right chart widgets, diagramming features and infographic templates just a click away, your sales team will demonstrate expertise, build trust and establish long-term relationships. To make things even easier you can export your Venngage presentation designs and visualizations to PPTX and present straight from PowerPoint.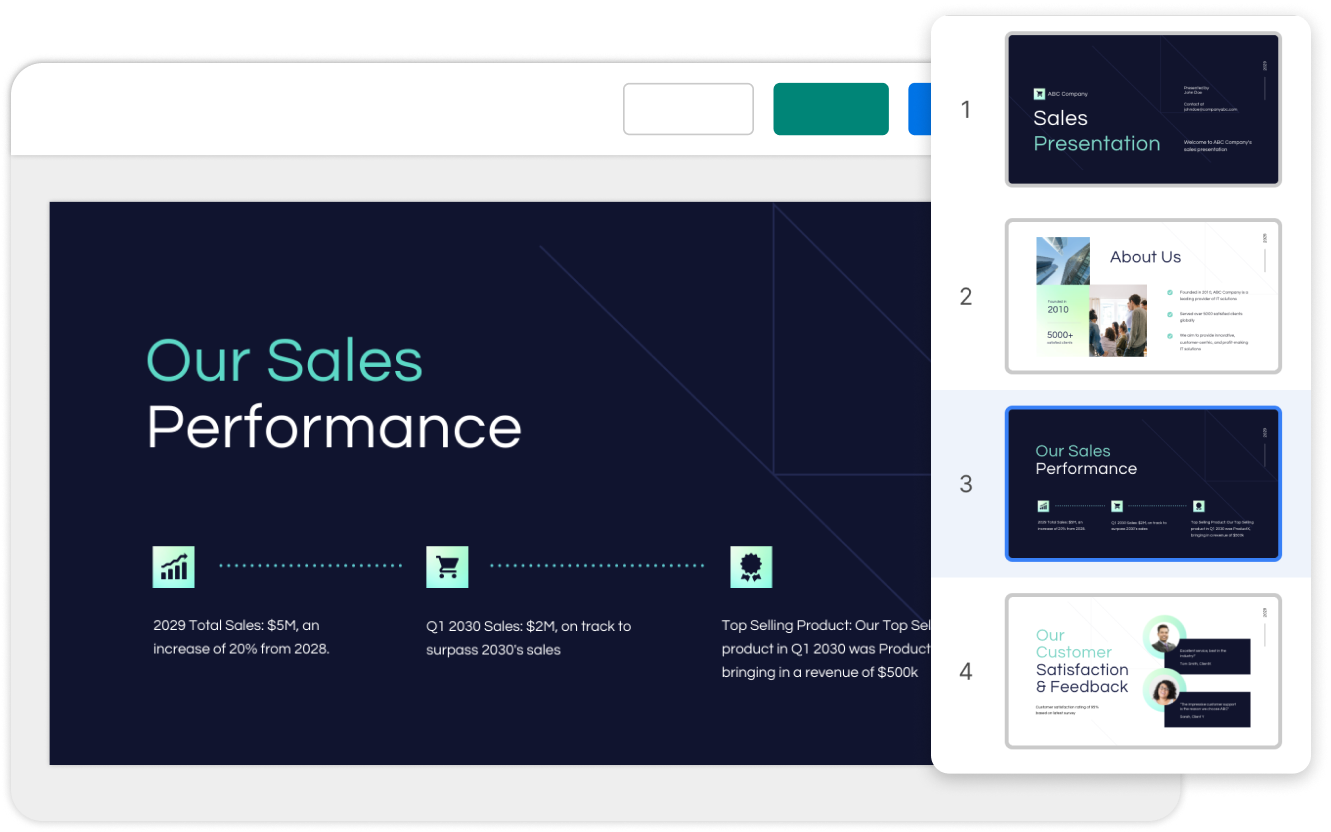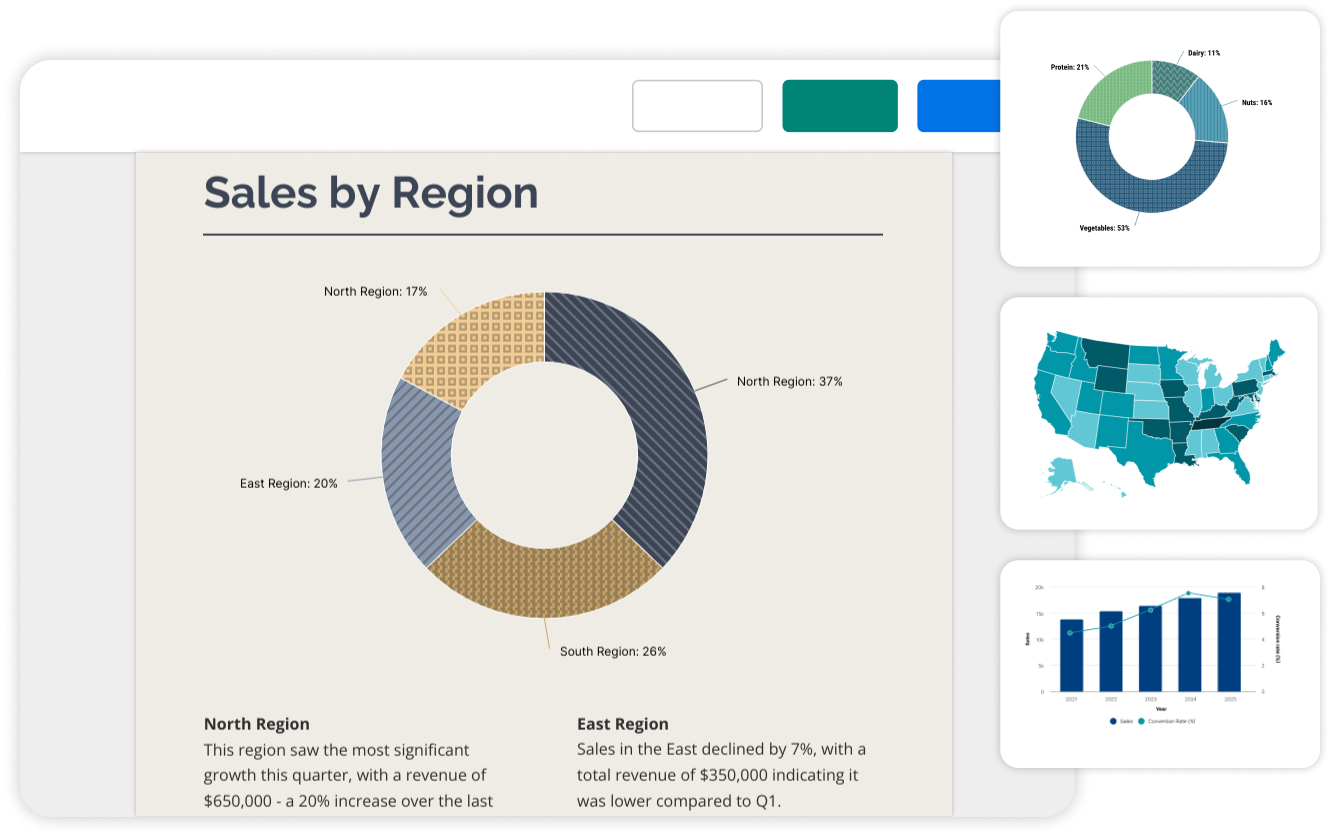 Improved sales reporting and performance tracking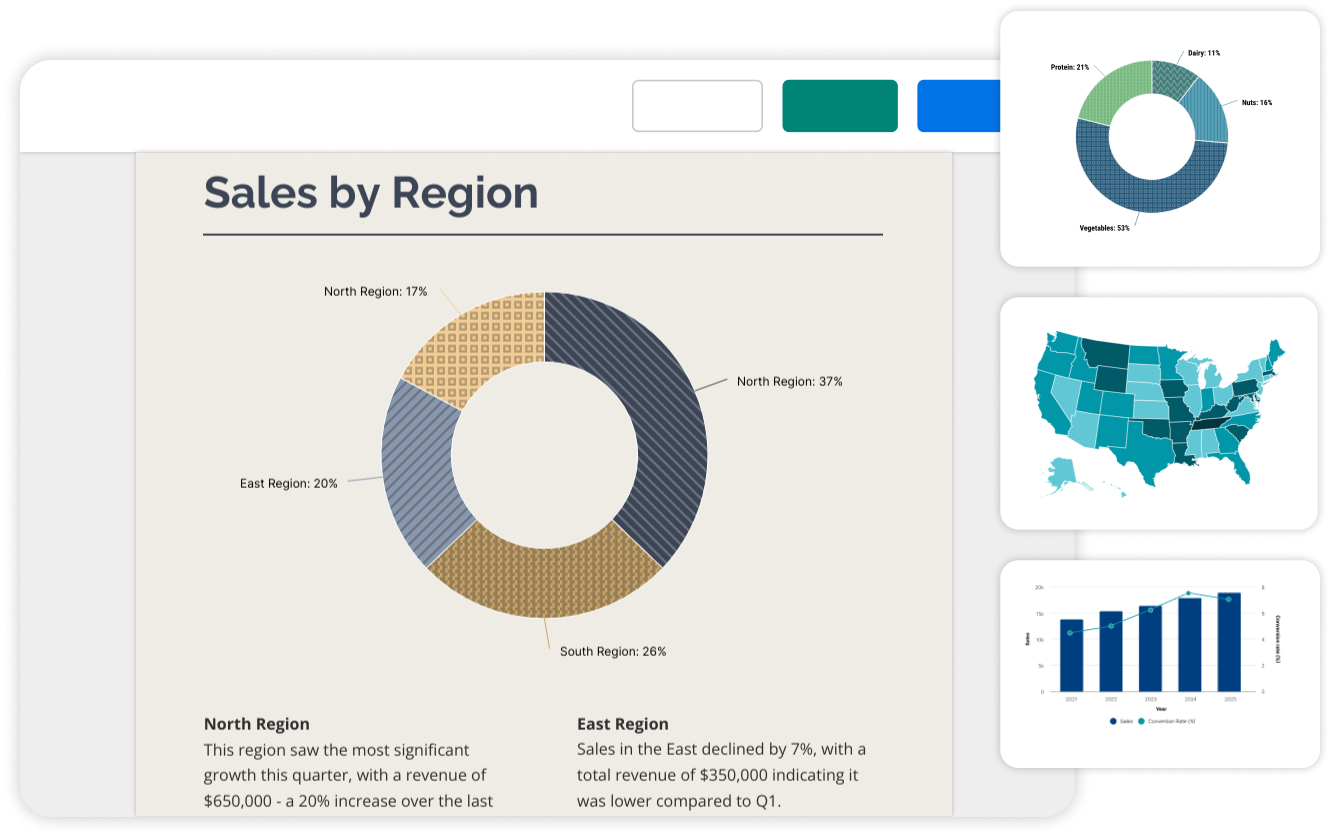 Improve sales performances with clear insights into trends and data-driven decision making. Provide the clearest insights into what's working, what's not and new opportunities for growth with impressive data visuals. Provide clarity on which products sell best, the customer segments that convert the most, the average length of a sales cycle and more.
Branded sales enablement assets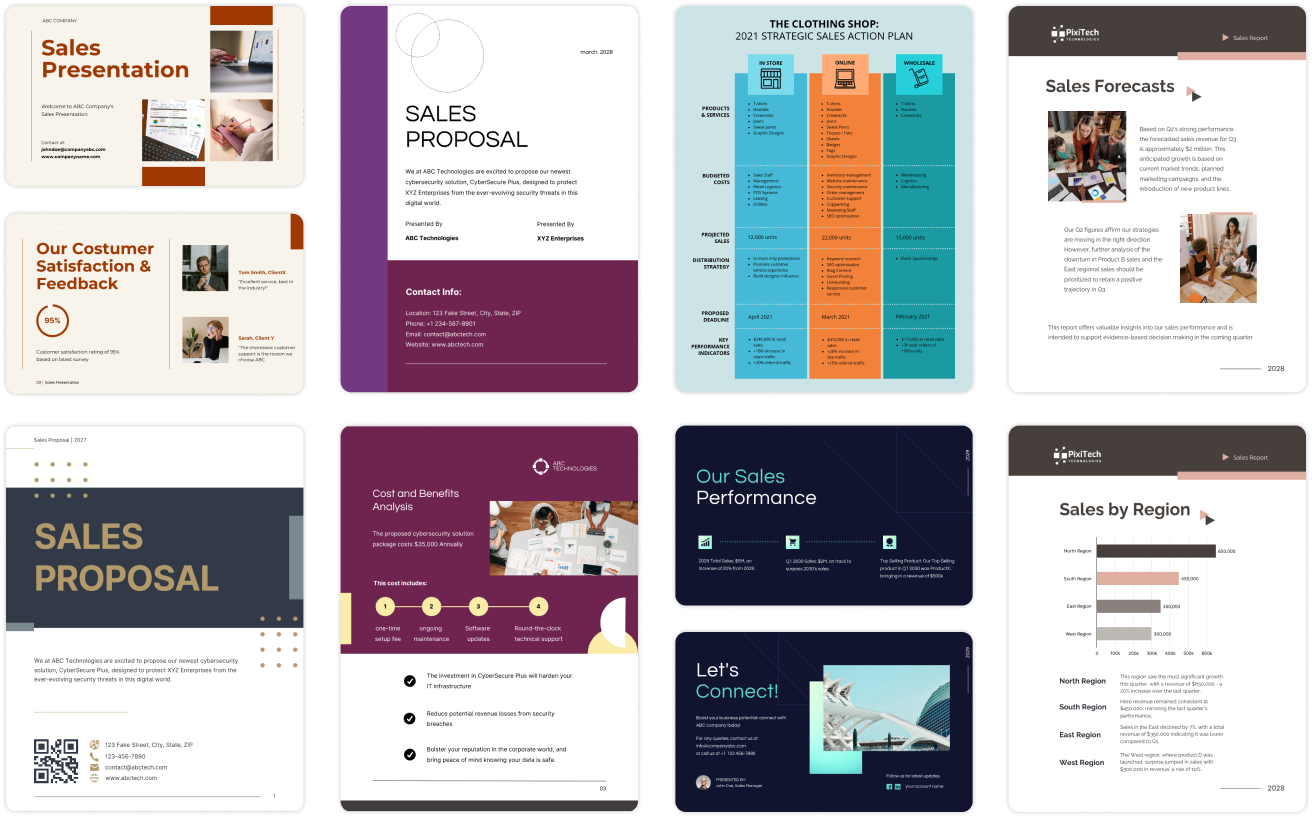 Present a strong, professional brand to your clients at every stage to build trust and authority as a company. Easily design stunning case studies, product overviews, brochures, infographic guides and plenty more. Reduce graphic design turnaround times without compromising on design quality.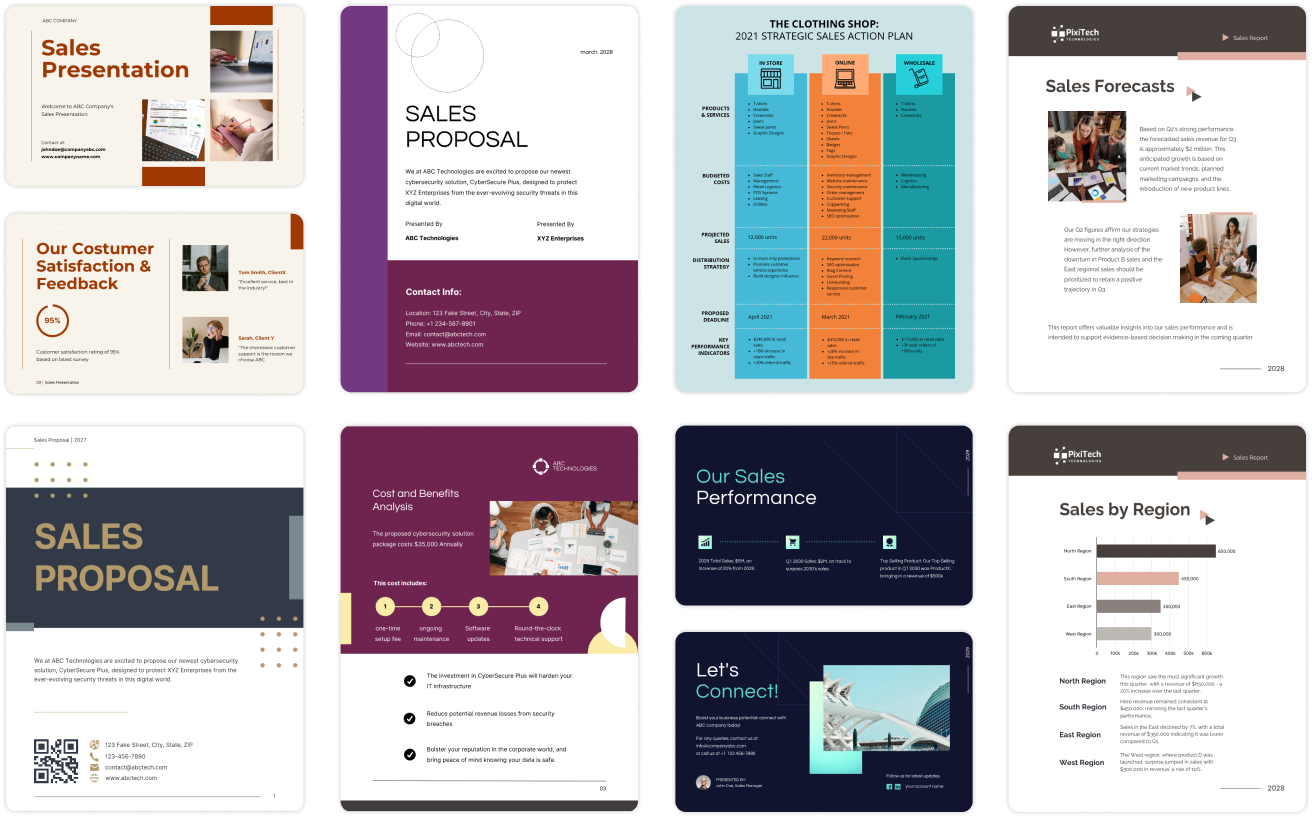 Click to get started with one of our easy-to-use sales plan templates

FAQ
What is sales planning?
Sales planning is the process of determining the different activities an organization needs to do in order to achieve their big business goals, including aligning sales teams to customer use cases, preparing the materials needed for closing deals and forecasting sales cycles.
What are the seven steps for sales planning?
When it comes to sales and operations planning, you should cover these 7 areas.
The vision
Business goals and revenue targets
Previous period's performance analysis
Industry and market overview
Your customer segments
Description of strategies and tactics
Budgets
How do I create a sales plan?
The easiest way to get started with sales planning is by using a professional sales plan template. A professional sales plan template will provide you with the framework to create your own sales plan, whether it's a 30-60-90 sales plan, a simple sales action plan or a long-term sales strategy plan. Venngage's sales plan templates are made with an expert designer's touch, making you look good in the process.

Find out what other sales professionals think about Venngage


"I discovered Venngage when I was in need of custom infographics. The editor is simple and very user friendly. Definitely the enormous amount of templates available to build on is helpful. My team has already used over 150+ designs in a short period of time."

"For a non-designer that needs easy design solutions, this is the top product! It helps with easy customization options, branding toolkits, and great options for sharing designs. Easy interface, pretty intuitive design and user experience. Love features available and responsiveness of customer service."

Venngage for Sales Planning

Venngage Sales Resources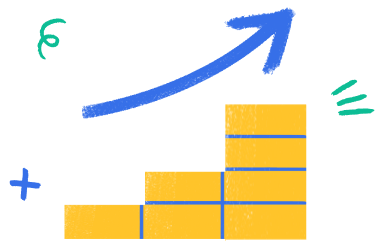 Creating effective sales plans can be difficult for even the most experienced sales leaders. Pulling a plan together in a spreadsheet can easily lead to a lack of clarity around expectations, processes, and the road to success. Find impressive sales plan examples, sales plan templates, and a variety of sales report templates you can customize right now.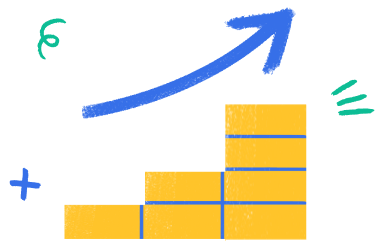 Trusted by