26 Nov

15+ New Creative Poster Ideas, Examples & Templates – Daily Design Inspiration #38

Every hour there are thousands of projects published by many talented designers. But because those are published across a collection of different social networks and sites, you often miss them.

That's why I decided to put together the first edition of the Daily Design Inspiration, and now we are on number 38! With this daily collection of creative poster ideas, I want to give new designers a platform to show off their work.

To spread some inspiration to readers. To collect amazing design work on one platform. And to make it easy for anyone to create something beautiful.

In this edition of the Daily Design Inspiration, we are going to look at some creative poster examples from Xavier Esclusa Trias, sarkodit, and a few from our own Venngage designers.

Now if you want to learn more about creating your own posters from scratch, start with this article:
Also be sure to check out yesterday's Daily Design Inspiration, where we covered some colorful poster examples!
1. Ateliers Ouverts 2018 Creative Poster Example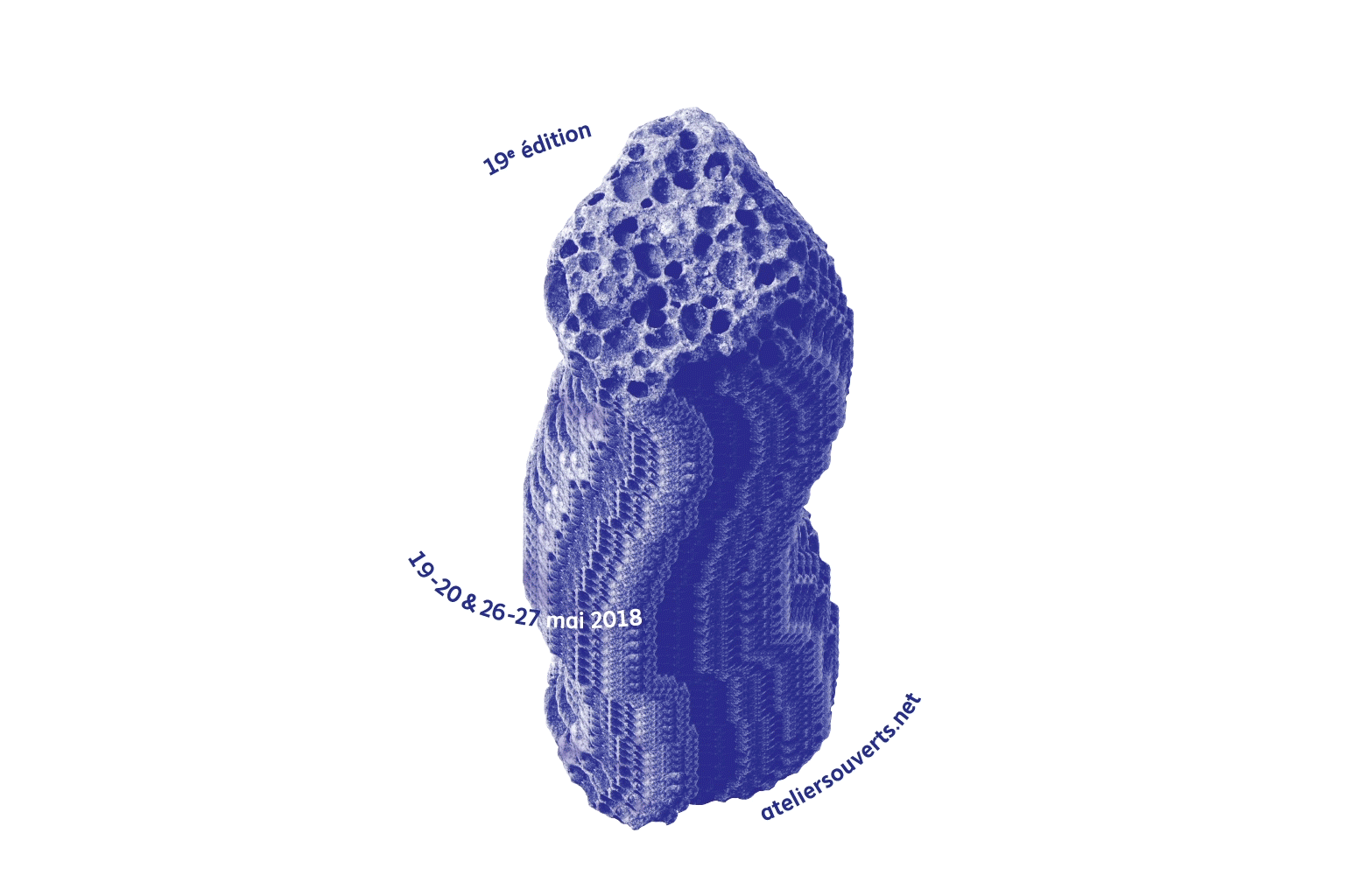 Creator: Nouvelle étiquette
Type: Modern Event Poster Example
---
2. Creative Conservation Awareness Poster Template
Creator: Venngage
Type: Simple Informational Poster Example
---
3. Abstract GRAPHIC FEST Creative Event Poster
Creator: viction:ary & Frank Lo
Type: Abstract Event Poster Example
---
4.Walking Towards The Mountaintop Poster Example
Creator: Not Listed
Type: Creative Minimalist Poster Example
---
5. Will Be Studio Creative Branding Poster Example
Creator: Przemek Bizoń, bisoñ studio & Agata Łobaczuk
Type: Monochrome Typography Poster Example
---
6. 30th Mercat De Musica Viva De Vic Event Poster Example
Creator: Xavier Esclusa Trias
Type: Colorful Event Poster Example
---
7. The Notebook Minimalist Movie Poster Template
Creator: Venngage
Type: Minimalist Movie Poster Example
---
8. L'origine Des Mondes Festival Event Poster
Creator: Not Listed
Type: Modern Festival Poster Example
---
9. Beta Radio Album Release Show Poster
Creator: Reedicus
Type: Modern Album Release Poster Example
---
10. Taste Of The Upper West Side Creative Flyer Example
Creator: Shanti Sparrow
Type: Modern Food Event Poster Example
---
11. Two Pots Design Studio Colorful Branding Poster Example
Creator: Xavier Esclusa Trias
Type: Futuristic Branding Poster Example
---
12. It Came From The Jungle Creative Poster Example
Creator: Xavier Esclusa Trias
Type: Hand Drawn Event Poster Example
---
13. We are the 90's Vivid Poster Example
Creator: Joluvian
Type: Throwback Event Poster Example
---
14. Simple Morph Festivals Creative Event Poster
Creator: Lucrecia Rey Caro
Type: Gradient Event Poster Example
---
15. La Guarimba International Film Festival Poster Example
Creator: sarkodit
Type: Handrawn Event Poster Example
---
Now if you want to learn more about creating your own poster I would recommend checking out these articles:
Or check out another collection of Typography Posters below: