02 Nov

9+ Creative Marketing Infographic Examples, Templates & Ideas – Daily Design Inspiration #31

Each day there are millions of pieces of content published on the internet. I mean, it's overwhelming how much we can produce and share with the world in a 24 hour time period.

Especially in the design world.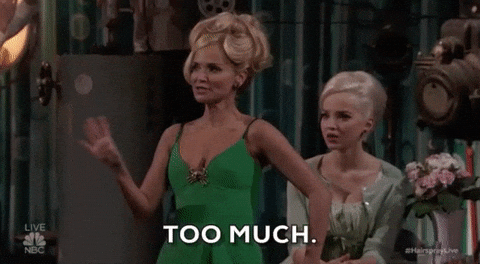 That's why I decided to put together the first edition of the Daily Design Inspiration, and now we are on number 31! With this daily collection of creative marketing infographic examples, I want to give new designers a platform to show off their work.
To spread some inspiration to readers. To collect amazing design work on one platform. And to make it easy for anyone to create something beautiful.
So let's get started!
In this edition of the Daily Design Inspiration, we are going to look at some creative marketing infographic from Campaign Monitor, Impact, and a few from our own Venngage designers.
Also be sure to check out yesterday's Daily Design Inspiration, where we covered some bold typography poster examples!
1. 10 Metrics Every Email Marketer Needs to Track Infographic Example
Creator: Campaign Monitor
Type: Creative Marketing Process Infographic Example
---
2. What is Inbound Marketing? Infographic Example
Creator: The Whole Brain Group
Type: Informational Marketing Infographic Example
---
3.The State of Lead Gen Infographic Template 
Creator: Venngage
Type: Statistical Marketing Infographic Example
---
4. A Well-Balanced Blog Infographic Example
Creator: Column Five Media
Type: Creative Marketing Infographic Example
---
5. How to Combine Email Marketing & Social Media Infographic Example
Creator: Campaign Monitor
Type: Social Media Marketing Infographic Example
---
6. Can Social Media Boost Google Rankings? Infographic Template
Creator: Venngage
Type: SEO Marketing Infographic Example
---
7. How to Get Started in 3 Months With Inbound Marketing Infographic Example
Creator: Impact
Type: Marketing Infographic Example
---
8. Twitter Case Study Infographic Template 
Creator: Venngage
Type: Social Media Marketing Infographic Example
---
9. Why You Need a Marketing Workflow Infographic Example
Creator: Wrike
Type: Marketing List Infographic Example
---
You made it! If you want to learn how to make your own infographics, I would start with these articles: