08 Nov

15+ Fall Background Ideas, Examples & Inspiration – Daily Design Inspiration #34

Each day there are millions of pieces of content published on the internet. I mean, it's overwhelming how much we can produce and share with the world in a 24 hour time period.

Especially in the design world. And it's even harder to try to keep up with all the new background images.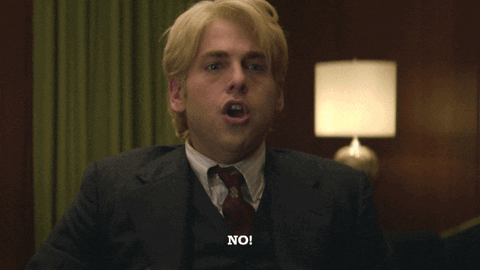 That's why I decided to put together the first edition of the Daily Design Inspiration, and now we are on number 34! With this daily collection of creative background images, I want to give new creatives a platform to show off their work.
To spread some inspiration to readers. To collect amazing design work on one platform. And to make it easy for anyone to create something beautiful.
So let's get started!
In this edition of the Daily Design Inspiration, we are going to look at some fall background images from our friends over at Unsplash!
Also be sure to check out yesterday's Daily Design Inspiration, where we covered some colorful poster examples!
1. Flat & Dark Leaves Fall Background Image
Check out this fall background in the creative resume example below:
Creator: Annie Spratt
Type: Flat Fall Background Image
---
2. Colorful Leaves On A Line Fall Background Image
Creator: Chris Lawton
Type: Colorful Fall Background Image
---
3. Evergreen Trees Fall Background Image
Creator: Luca Bravo
Type: Aerial Fall Background Image
---
4. Serene River & Trees Background Image
Creator: Noah Silliman
Type: Simple Fall Background Image
---
5. Powerful Mountain Range & Trees Nature Background Image
Take a look at how we used this nature background image to add some depth to this annual report cover:
Creator: Eberhard Grossgasteiger
Type: Bold Fall Background Image
---
6. Look Above The Trees Fall Background Image
Creator: Andrew Preble
Type: Light Fall Background Image
---
7. Just Walk Away Fall Background Image
Creator: Noah Silliman
Type: Portrait Fall Background Image
---
8. Cozy Socks & Warm Drinks Fall Background Image

Creator: Alex Geerts
Type: First Person Fall Background Image
---
9. Pile Of Crisp Leaves Fall Background Image
We added the background image to this poster template to make it a little more eye-catching:
Creator: Aaron Burden
Type: Simple Fall Background Image
---
10. Throw Your Hands Up Fall Background Image
Creator: Jakob Owens
Type: Portrait Fall Background Image
---
11. Explore The Fall Background Image
Creator: Alisa Anton
Type: Flat Lay Fall Background Image
---
12. Holding A Single Leaf Fall Background Image
In the social media image below, I used this background image to direct the eye towards the quote:
Creator: AJ Gallagher
Type: First Person Fall Background Image
---
13. The Road Less Traveled Fall Background Image
Creator: Elijah M. Henderson
Type: First Person Fall Background Image
---
14. A Snapshot Of Fall Background Image
Creator: Kacper Zaremba
Type: Flat Lay Fall Background Image
---
15. Rainbow Of Leaves Fall Background Image
See this beautiful fall background image in action in the flyer example below:
Creator: Davide Ragusa
Type: Creative Fall Background Image
---
16. Leaves In Our Hands Background Image
Creator: Providence Doucet
Type: Simple Fall Background Image
---
You made it! If you want to see some more simple background images, I would start with these articles: