Make Professional Flyers That Can't Be Ignored
Find the perfect flyer template for your party, sale, fundraiser, and more – no design experience required.
Take design into your own hands with Venngage's free flyer maker.
Start with the perfect images for your flyer
An eye-catching flyer design starts with a striking image. Choose from 1000s of free high quality images - or upload your own to your personal image library.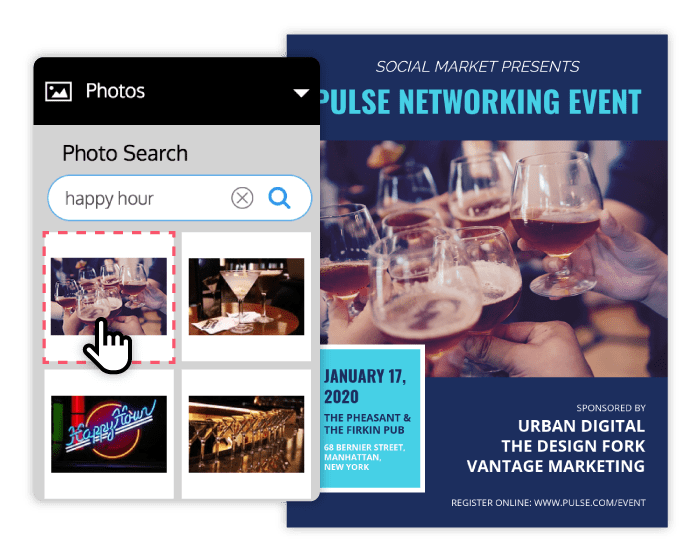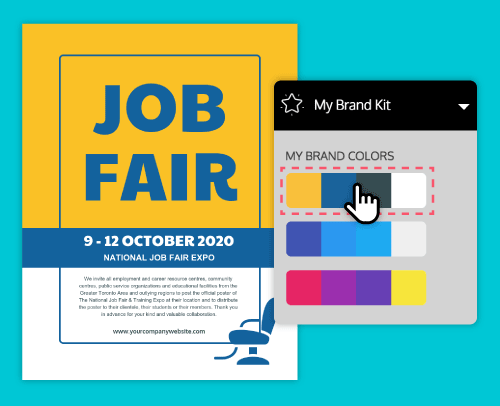 Personalize flyer templates with your brand color palettes
Apply your brand color palettes to any flyer template using Venngage's Brand Kit as part of Venngage Business. Quickly cycle through different color combinations in a single click. Browse through auto-generated templates with your branding. Easy as that.
Over 10,000 icons to customize your flyer design
Give your flyer design your own personal touch. From party flyers to fundraising flyers to recruitment flyers, we've got professional and diverse icons for every type of event.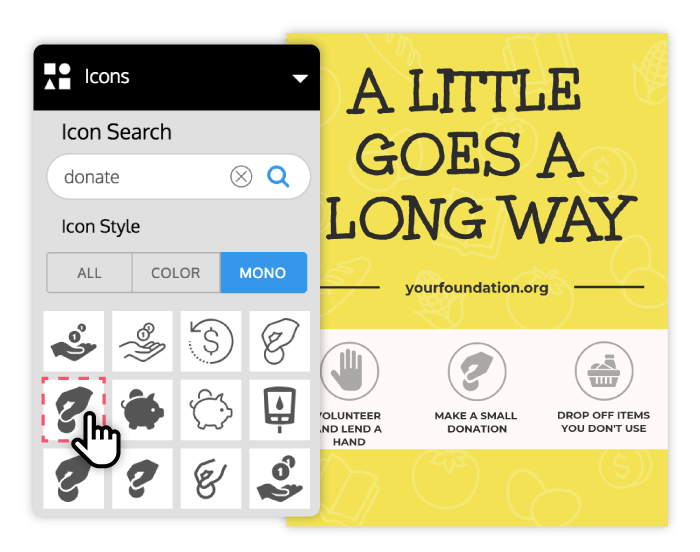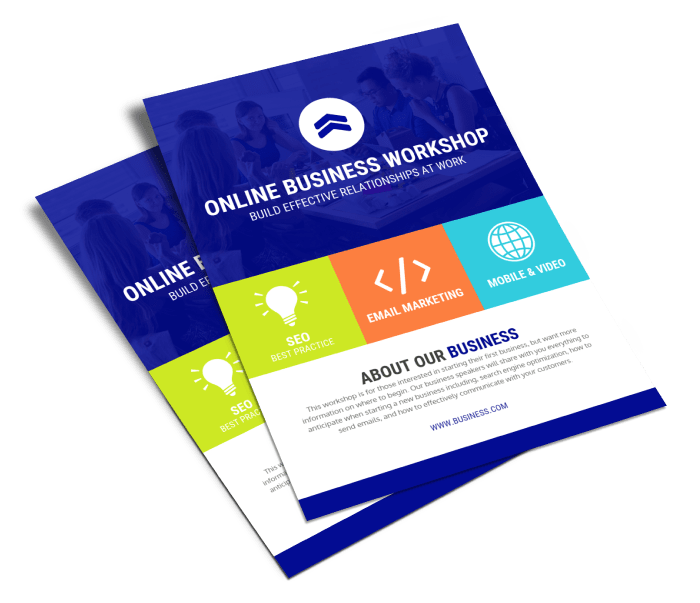 Download printable flyers in stunning resolution
We know how frustrating it is when a design looks different once it's printed. With a click, Venngage's image auto-resizing feature makes sure your final design doesn't get skewed. Once you're done, you can export your flyer in high-res PNG or PDF formats. Get the same quality flyer design in print as on screen.
Share your flyers directly to social media
Things move fast on social media. Get the word out faster by sharing your promotional flyers directly from the editor. All it takes is one click.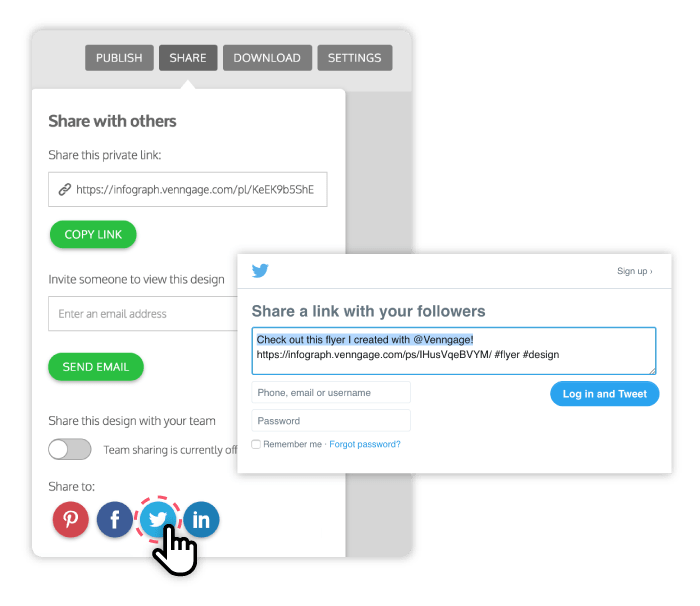 How people are using Venngage's flyer maker to power their marketing:
Schools
Educators and students are using Venngage's flyer creator to promote events and educate audiences with an eye-catching flyer.
Engage staff, students, and community members
Promote school events and initiatives
Get students involved in the marketing design process
Businesses
Businesses are using Venngage's flyer maker to promote events and attract new talent with professional flyers.
Expand the reach of your visual brand
Create buzz around sales and special promotions
Get the word out about new products and features
Advertise open positions at your company
Nonprofit Orgs
Nonprofit and non-government organizations are using Venngage's flyer maker to spread awareness and promote fundraising campaigns.
Educate people about your cause
Inspire people to take action and contribute
Spread awareness about public initiatives
Extend the reach of your marketing efforts
Get started with one of these flyer templates
Frequently Asked Questions (FAQs)
How can I make a flyer with Venngage?
How much does it cost to make a flyer?
What is the best flyer size for print?
Our recommendation? Start with a flyer template. Then you can easily customize your flyer design using our one-click color palette feature, decorative icons, custom fonts, image frames, and more. Once you're done, simply download your flyer in high-res or share it directly to social media. Voila! A beautiful flyer created by you.
With Venngage, creating a flyer is free. To download your flyer or to share it directly to social media (and also access a lot more helpful design features), sign up for one of our paid accounts. Learn more about our pricing options for businesses, schools and nonprofit organizations.
Generally speaking, we recommend using a standard letter size like 8.5 x 11 inches. Most of our flyer templates are designed to fit letter dimension, so you don't have to worry about it. For flyers created specifically for social media sharing, we've also created square and banner-style flyer templates.