Mind maps, or idea maps, are visual tools that can help you organize your thoughts and generate new insights. Mind maps can help businesses with project management, brainstorming, planning and more.
Mind maps come in many forms and have broad applications in the business world. That's why we wanted to share some of our favorite concept map, mind map or idea map examples to inspire your next project.
If the examples below look complex, never fear. Mind maps are easy to create with Venngage's Mind Map Maker, which features hundreds of fully customizable mind map templates and smart diagram editor that lets you create mind maps in minutes, no design skills required.
Our mind map maker also offers real-time collaboration and one-click branding, allowing for perfectly on-brand mind maps created from seamless idea brainstorm sessions for any teams.
Click to jump ahead:
Simple mind map examples
The standard approach to mind maps is to begin in the center with the main idea and branch out from there, creating interesting or notable connections as you explore the topic.
While mind maps by their nature can appear complex, they don't have to be. Simple mental maps can be extremely effective.
Simple mind map examples, like the one below, illustrate the point that mind maps don't have to be overly complex to be helpful and effective methods for organizing a process or developing a business strategy.
This simple mind map example helps illustrate just how stripped-down mind maps can be. It's easy to imagine this fleshed out with images or icons, but creating a simple mind map is often the better option to help the information stand out.
Business plan mind map examples
Business planning is a great match for mind maps. Create mind maps to launch your new endeavor or ensure your project management or product development processes are as efficient as possible.
This business plan mind map example is focused on a marketing communications plan. The simple approach helps the reader understand the variety of channels and outreach methods in question, and they can see at a glance what areas still need to be ironed out.
Don't be afraid to think differently with your mind map. This mind map example for business illustrates how breaking the form slightly can create a more interesting visual. In this case, the sections and content are arranged in a semi-circle. The result is a more approachable diagram.
Remember how we said not all mind maps start in the center? This business plan mind map example is another good illustration of an alternate mind map arrangement. In this case, the result is an excellent blend of basic outline and true mind map.
Brainstorming mind map examples
One of the best parts about making a mind map is that the very creation of it can spark new ideas. That's why they're excellent tools for brainstorming, whether it's coming up with a new product idea or just generating a topic for a blog post.
This brainstorming mind map example is focused on different types of content marketing, but it could be customized for any other type of product exploration or idea generation.
Brainstorming mind maps are helpful for many types of uses, including organizing thoughts around a central topic.
This video from the University of Michigan-Flint describes the creation of a mind map that focuses on the positives and negatives of vegetarianism, but trainers and managers could use a live brainstorming mind map session to explain new concepts or explore team feedback.
You can skip to 6:40 to see the complete mind map:
Time management mind map examples
Making sure time is being used efficiently is a key concern for any company. That's because wasted time counts directly against your bottom line. Help teams and individual staffers organize and better manage their time by creating mind maps.
This time management mind map is an excellent way for individuals and entire teams to review the important aspects of time management so they can be sure their workday is spent efficiently.
This example by Time Management Ninja is focused on a theoretical family trip, but it would also be an effective way to manage time and planning involved in any big business event.
Research mind map examples
When they're used to guide research projects, mind maps are often called concept maps. Whatever vocabulary you used to describe it, creating a mind map to kick off any major research project is a great way to ensure the project is well-organized.
This research mind map example details the many areas that should be covered by nonprofits as they evaluate their effectiveness. Creating a research mind map like this can help you understand the scope of research needed.
Organizing complex concepts is difficult. But this research mind map example illustrates how creating the visual structure of a mind map can focus thinking and effort.
Creating a mind map like this for your organization's research efforts can help ensure any publishing you do as a result is clear and focused.
MindMeister examples
MindMeister is a paid tool solely for creating mind maps. Little customization is possible, but you can create some impressive mind maps using the tool.
This Tech Republic article shows the basics of MindMeister mind maps, which have a minimalist and utilitarian feel.
As this small portion of a MindMeister mind map by user Taylor Buchanan shows, MindMeister mind maps can be huge and expansive. They're impressive, but they are so large that they risk losing their readability. If the audience can't take in the scope of the mind map in a single frame, it's probably not all that helpful.
MindNode examples
MindNode is another paid online app for creating mind maps. Similar to MindMeister, MindNode's strength is in creating minimalist mind maps. MindNode's style is a bit more modern.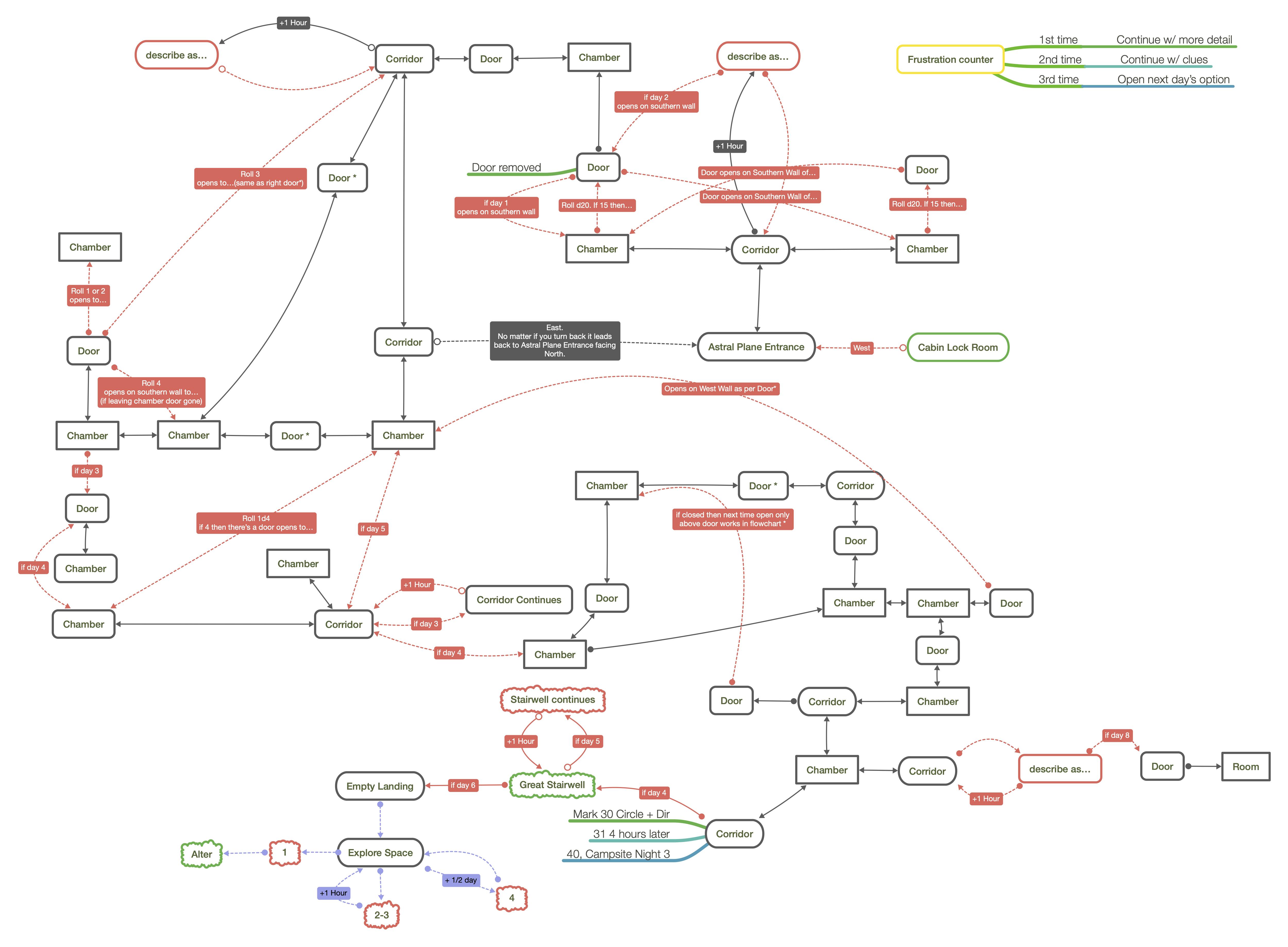 This MindNode example comes from user Christopher, who creates mind maps for playing games of Dungeons & Dragons with his friends. Creating a mind map is an ideal way of planning the game for maximum fun and challenge.
MindNode user David relies on mind maps for his work as an app developer, and he's begun incorporating them into his personal life. This MindNode example helped David plan a recent road trip in France.
FreeMind examples
FreeMind is free, open-source software for creating utilitarian mind maps. Most users of the platform are software developers and others in the IT industry, but many people have used it for education, business and even spirituality.
Writers can use FreeMind to organize their work, which is helpful for complex works like novels or even screenplays. FreeMind's technology runs on Java, which means not every internet user will be able to view it.
Tony Buzan mind map examples
Tony Buzan was a British educational consultant who popularized a method of mind mapping that remains popular today.
A Google search of the term brings up many examples of mind map diagrams in the Buzan style. Buzan mind maps are characterized by organic lines, colors and a hand-drawn look.
The man himself is the subject of this Tony Buzan mind map example. Buzan's image is in the center, while his trademark curved lines help organize the branches of a mind map on his life. Buzan passed away in 2019, but his style of mind mapping is an industry unto itself.
This Tony Buzan mind map example perfectly illustrates the approach he pioneered. A central idea is surrounded by branches of thought leading to actionable insights. This idea map example drives home the need to eliminate distractions.
How to use Mind Map Maker
Making mind maps using Venngage's intuitive Mind Map Maker is incredibly easy. Access free mind map templates and customizable concept maps, bubble maps and process maps to bring your communications and planning to life.
When using a Business account with Venngage's Mind Map Maker, anyone on the team will have access to seamless real-time collaboration, helping you streamline the approval process:
You can also make sure that every mind map you create is professional and on-brand by applying your brand colors, logo and fonts in one click with My Brand Kit:
Most of our templates are created with the simple drag-and-drop editor that lets you design in minutes, even if you have no design skills.
We're also rolling out new smart templates with the smart mind map editor which makes it easy for you to create new branches, move mind map nodes around, add or delete text, icons or illustrations in minutes:
Easily arrange the nodes around the circumference of the mind map by clicking the 'Tidy' function in the top menu. Our Smart editor does all the work for you!
When you're done, you can share a private link for your team members or download your mind map as a high-quality PNG, PDF, Interactive PDF or PowerPoint file that can be used for presentation:
Mind map FAQ
Do you have questions about mind maps? We have the answers.
1. What three things must a mind map have?
There are many ways to put together a mind map, but they all have at least these three elements: a central idea, topics that branch out from the central idea and subtopics that provide details about main topics.
2. How do you explain mind mapping?
Mind mapping is a visual and organizational method of analyzing information. The result is a mind map diagram that allows a reader to understand a variety of aspects of one central idea or topic.
3. How do businesses use mind maps?
Mind maps can be used in a business context for brainstorming new product ideas, organizing teams, presenting in-depth research, managing major projects or collaborating across departments.
4. How to choose best mind mapping software?
When choosing the best mind mapping software, consider factors such as ease of use, customization options, and the ability to collaborate in real-time with others. Also, compare features like export formats and integration with other productivity tools to ensure the software meets your specific needs.
In summary: Mind maps give you a way to let your team visualize your thought process and facilitate team collaboration
For any business, organizing complex ideas is a difficult task. It's even harder to communicate those complex ideas in an efficient way, either in person or remotely. But mind maps help solve that problem.
Until humans evolve the ability to think telepathically, a mind map may be the only way to give your audience a glimpse into your brain. Creating effective and engaging mind maps can help organizations with planning, execution, employee development and many other areas.
You can start creating your own mind map for free with Venngage, no design experience required.