Product flyers are one of the oldest marketing tools in the book.
Got an exciting sale coming up? Get the word out with a product flyer. Finish developing new features and excited to tell your customers? Give them an informative product flyer.
The problem is, people are so used to being sent flyers left right and center that a lot of flyers go unread.
For people to want to stop and actually read your flyer, you need to make grabbing their attention your #1 priority.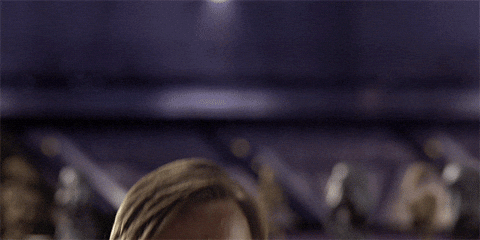 Before you jump into designing your product flyer, here are some key tips to keep in mind:
Use a big, attention-grabbing flyer header.
Include close up, high-quality shots of your product.
Make the prices and savings very noticeable.
Add an element of creativity that people won't expect.
The last point might be a bit hard to visualize. That's why I've pulled together 20 product flyer templates–and some helpful tips–that you can use as examples to inspire your design. And if you like a particular template, simply click to use it! For even more captivating templates, check out our flyer templates library.
1. Use a bold font that reflects your brand
Odds are, readers are going to see one of two things first: either the flyer header or the picture of the product. Pull readers in with a big, bold font that reflects your product.
For example, the product flyer template below pulls you in with a big, bold header. The slightly old-school font has the same nostalgic feeling as a reliable neighborhood pizza joint.

2. Show your product in context
Part of showing people the value of your product is to help them visualize their lives with the product. Show how your customers' lives will be better with your product in it.
Take a look at how this product flyer template shows each piece of clothing separately, then puts then all together in the content of someone wearing them while they enjoy life:

3. Use icons for a unique illustrated product flyer design
Everyone is used to seeing product flyers with shots of your product and a price. But what if you want to promote a service?
Did you know you can use icons to create a creative illustration, even if you have no graphic design experience? It's true!
Pick icons and arrange them to create a scene that illustrates what your service does. For example, this flyer design uses icons to creatively illustrate a cleaning service:
4. Use a minimalist design to help your product stand out
Is your product particularly colorful? A minimalist design can help bring your product's whimsy forward.
To do this, pick a neutral background color like white or light grey and pick one or two accent colors. The accent colors could, for example, be your brand colors.
Take a look at how this product flyer allows for the colorful products to stand out against the neutral background:
5. Use a subtle color gradient to add visual variety to your flyer design

Color gradients are making a comeback this year. But they don't have to be the gaudy, in-your-face variety that bring us back to the 90s.
Subtle color gradients using neutral colors are a great way to add some variety to your design without distracting from the most important part of your flyer–your products.
Take a look at how this product flyer template uses a color gradient in the header:

6. Optimize your product flyer template for social media

Do you want to share your product flyer across multiple platforms? Optimize your flyer for social media sharing by keeping your design relatively simple and by making sure the dimensions work for Twitter, Facebook and Instagram.
In general, 1080 x 1080 is a safe bet for most platforms. Like this product flyer template:
7. Add a border to your product flyer for a touch of class
Don't underestimate the effect that a nice border can have on a design. If you want to add an elegant touch to your product flyer design, a simple border is a great way to do that.
Play around with different types of borders: solid lines, dashes, dots. You can also combine two borders for a more three-dimensional effect, like in this product flyer template:
8. Use icons as bullet points to list features or services
To add a dash of creativity to your design, use icons to replace bullet points in lists. Pick icons that reflect the theme of each point.
Just make sure that the size and styles of the icons are consistent, so your design doesn't look cluttered.
For example, look at how icons are used in this product flyer template:
9. Use semi-transparent shapes to help text pop
This is a simple design hack to help your text pop from a photo background:
Overlay a colored shape onto your image and adjust the opacity so it's semi-transparent (you can do this using Venngage's color picker tool).
Then, position your text on top of the shape.
Boom! Your text will be much easier to read without totally obscuring your background photo.
Take a look at how this hack was used in the features section of this product flyer template:
10. Use a circular layout for a less common product flyer design
Instead of creating your typical portrait-oriented flyer design, where you read the text left to right, mix it up by creating a circular layout with your product in the middle of the page.
That way, readers can choose where they want to begin reading based on what interests them.
For example, take a look at how this product flyer has different points circling around the product photo in the center:
11. Put a picture of your product as the flyer header
If your product has wow-factor, put a particularly eye-catching photo of it as the header of your flyer. That way, people will see your amazing product, stop, and then want to read more.
For example, this real estate flyer template shows a beautiful house in the header to capture homebuyers' attention. Then, it provides more details:
12. Compare your product to another product
Divide your product flyer down the middle and compare your product's specs to a competitor. This is a simple but effective way to show your product's value upfront.
Take a look at how this product flyer template uses icons to reinforce each product spec:
13.  Outline your different types of services
If your business offers different types of services for different people, show the options on your product flyer. Color coding the different options will make it easier for readers to scan the information at a glance.
For example, look at how this product flyer template uses color to differentiate between their cleaning service options:

14. Don't forget to include your logo
When someone looks at your product flyer, there should be no question about where they can get that product. This is especially important if you're sharing your flyer on social media.
Remember to include your logo somewhere visible, like at the top of your flyer.
For example, there's no questioning where people can get this delicious burger:
15. Use visual cues to guide readers' eyes
Visual cues are visuals that direct the reader's vision, like arrows or a picture of a finger pointing. You can use visual cues to point to key information that you want people to notice.
For example, this product flyer template uses arrows to point to direct the eyes to photos of beautiful travel destinations:
16. Create an infographic product flyer to visualize data
Sometimes keeping information organized on your product flyer is rather difficult. You can quickly overwhelm the reader with too much text if it's not presented in an organized fashion.
That's why I would recommend creating an infographic product flyer, like in the example above. Especially if you plan to include a handful of facts about your wonderful product.
In this example, they present their data visually, instead of just listing things about their business. Featuring interesting pictograms, icons and a beautiful background image on the flyer. Plus, they kept it all organized by using subtle borders for each section of information.
17. Playfully integrate your product into the text or font
If you want to create a straightforward but effective product flyer, take a look at the example above. They were able to playfully integrate their product directly into the messaging. All without making the reader think too hard.
It takes them literal seconds to understand what the flyer is trying to say. And if that's not a winning flyer, I don't know what is. 
Almost anyone can use this approach on their product flyer as well. Swap a letter, or two, on a word with your product or a related icon and you are set.
18. Make your physical product flyers interactive
Source
There are many marketing goals that people want product flyers to help them achieve. If your goal is to get people to visit your website, make it as easy as possible. Because let's face it, we are all lazy. No one wants to type in a complicated URL or click a ton of different pages to get to your site.
The people from Volkswagen definitely understood this when they created their product flyer. To keep their call to action simple, they used a QR code generator to make a QR code and added it to the flyer. Now all you have to do is read that code and your phone will do the rest.
They even took it a step further and made the QR actually interesting with a road-themed design.
19. Break from traditional layouts to make your flyer attention-grabbing
Most of the product flyers in this roundup have followed a pretty standard layout. And there's nothing wrong with that. I mean, there's a reason why people have been using that layout for decades.
However, if you want to break the mold, look at the flyer above. It's about half the size of all the other product flyer examples we have looked at. And it features information on both sides, instead of just the front.
This flyer will definitely stand out from the pack because it's so different. Plus because it's double-sided, you can load it up with a lot more pertinent information.
20. Combine a bold font with even bolder colors for an eye-catching flyer
This product flyer from Nike might be my favorite example in the whole article. It's so well composed that I would even hang it on my wall. For something that was originally created to be an advertisement, that's some high praise.
Now as I was searching for product flyer examples, this one caught my eye immediately. I attribute that to the combination of the bold font with a bright yellow. Both design elements work exceptionally well together to create winning product flyer.
The designer also selected a background image that accentuates the bold font and colors. Another, less impressive, sneaker photo wouldn't have the same eye-catching effect.
21. Include genuine photos from your customers
Source
Including shots of your current happy customers on a product flyer will definitely intrigue new customers. It will make your product flyer feel a lot more genuine and real as well.
A lot of product flyers use shots of their "customers", but those are models or cheesy stock photos. Drive home how life-changing your product is by featuring your real customers using it.
Now if you're struggling to find some photos, take a look at Instagram or Twitter like the designers did above. If you have a ton of customer photos, turn it into a collage to show them all off.
22.  Draw attention to a special offer on your product flyer with a decorative font 
People love getting when their favorite stores run promotions. It's basically one of the last things that everyone can agree is amazing. This is why sales flyers are so popular and effective.
However, some people forget that their discount should be the focal point of the flyer. And then bury it in a wall of text. Or use elements that distract from their main message.
If you want to advertise a fantastic sale, make it easy for people to see it on your flyer. In the example above, they use a large and bolded font to do this. Because of this, your eye is pulled to the discount immediately.
23. Combine realistic images with illustrations for a whimsical flyer design
Adding text to a realistic background image is an easy way to create a product flyer. If your product is a virtual one, like in the example above, definitely use this tip. It will help users visualize what your product is all about, without actually seeing the item.
I first saw this technique when researching food infographics over the past few months. However, this is the first instance that I saw it being used on a product flyer.
But the best part of this flyer idea, is you can create one just like it.  All you need is really any graphic design software and a few product shots. Oh, and maybe a little bit of creativity.
24. Never underestimate the power of FREE on your product flyer
Source
The only thing that people love more than a discount, is getting the product for free. Have you seen what people do for free things on Black Friday? That's all you should have to see to understand how powerful the word "FREE" is.
Like the discount example we saw before, this product flyer uses "FREE" as their focal point. I'm pretty certain that if you saw this flyer out in the world, you would be immediately drawn to it.
Even if you didn't have kids that could eat there, you still would take note of the brand. Then maybe eat there at a later date. And that's the power of the word free.
25. Use a large handwritten font for your title
According to font psychology, handwritten fonts can make your marketing collateral look more friendly and personal. I think people are tired of interacting with overly "corporate" typefaces. And there's something freeing about seeing a messy, handwritten font on a product flyer.
This product flyer looks like it was created by an artist who cares about the brand. Not by a think tank full of out-of-touch executives. It feels very genuine and like it was made by someone who really wants you to eat their food.
Additionally, the handwritten font makes all the other text on the flyer stand out. This variation will help readers work through the information in a somewhat organized fashion.
26. Use a patterned background to draw attention to different sections
Source
If you're looking for a new way to break your graphic into different sections, take a look at this product flyer. The designer used a patterned background to succinctly separate the flyer.
I think it looks amazing. And it's such a simple thing that anyone can add to their flyer in a few seconds. Now without the patterned section, this product flyer wouldn't have caught my eye at all.
The patterned section also draws your eye directly to the prices of each donut. Add extra emphasis to a section with this easy-to-learn technique. Highlight an important call to action. Or make your flyer stand out in a crowd.
27. Focus ONLY on the product features or benefits

Minimalism is still a very popular design technique that you can still use in 2018. When creating a minimalist flyer, you only use what you need to convey a message. No more, and no less.
In this example from Saturday Studio, they take an interesting minimalistic approach. As you can see, they only include the product features, ingredients, and benefits.
That's it.
There are no extra embellishments, icons or photos used to get their message across. They instead let the product features dominate the flyer. This allows the designers to let their product dominate the conversation, not flashy marketing photos or slogans.
28. Add your contact info to a separate section 
If your brand isn't very well known yet, add your contact info to a product flyer. This will help customers find you online or in real life. You don't want to lose a potential customer because they don't know how to find your business.
You should place this contact info in a separate section as well. In the flyer example above they place it in the bottom section. And then use a different colored background to make it stand out even more.
With a flyer template like this, your customers will always know where to find your brand.
29. Stick to a single consistent visual theme or color palette
This is the second product flyer featuring shoes in this roundup. So if you couldn't tell already, I like sneakers. Like a lot. Especially because over the past few years, the top shoe brands have been designing amazing flyers and posters.
This example is no exception. In this sneaker flyer, the designer focus on a single visual theme–the color white.
Although each of the shoes above come from different brands, they all feel at home together. This is because the designer, Josh Caudwell, stuck to such a strong visual theme.
30. Create a patterned color filter
One of the easiest ways to create an eye-catching flyer is to start with a killer background image. Something that shows the world exactly what your product is all about. A few of the examples in this roundup have definitely taken that idea to heart.
A semi-transparent filter to let your background image peek through. In the example above, they use a patterned semi-transparent overlay for a creative design that matches the feel of a film festival.
31. Create a product photo collage on your flyer
Source
Adding multiple product images to your flyer can quickly turn into a nightmare. It's easy for your design to become cluttered.
Now you could skip that whole exercise in futility and create a photo collage. Like in the creative product flyer idea above.
They combine five different photos into one single graphic almost effortlessly. And even though each photo is very different, in color and theme, they all feel like they belong.
This is an excellent approach if you have multiple products you would like to show off on your flyer. Or if you just want to use a bunch of photos of the same product.
32. Design an ultra-minimalist product flyer
There's something very alluring about a minimalist flyer. With a product flyer, the designers can say so much without really revealing anything. The ultra-minimalist flyer speaks can itself and leaves me very intrigued.
I already know a little bit about this product, because I know the Bang & Olufsen brand. However, if you saw this on the street you would want to learn more almost instantly.
Is it a hockey puck? A futuristic plate? Or just a really bad mirror? This is exactly what the designer wanted you to ask.
And if you're interested enough, you would seek out more information on your own. It's almost like an invisible call to action, that's facilitated by being extra vague.
33. Poke some fun at your product, people will appreciate it
Source
I really enjoy when brands can poke a little fun at themselves. Or not take their product too seriously. Honestly, it makes them feel a lot more genuine.
We have seen Wendy's and other brands use this approach to become living memes. Sometimes I forget that they even sell food, they are that good at being snarky on social media.
The designer of this product flyer decided to take a similar approach. As you can see above, they highlighted some of the flaws of the car. And there seems to be a lot of shortcomings.
This self-deprecating language comes across extremely sincere. It's almost like they are saying, "Yes, we know our product is somewhat flawed, but we are going to own it."
So if you have a funny flaw or imperfection, own it. Your potential customers will probably like that a lot more than if you tried to hide it.
34. Use a simple border to add structure to your product flyer
Source
If you are creating a minimalist product flyer, I would always try to include a clear border. This helps give the flyer a lot of structure. And it will help direct the reader's eye to the most important part of the design, the information.  
In the examples we see above, there's a very light border around the text. This may not seem like a big deal, but when it's forgotten you will notice.
Without a border, the text will melt into the background relatively easily. Particularly, if your background image is rather complex or colorful.
35. Select a compelling but not overwhelming background image
Finding the perfect image for your product flyer background is almost an art. You want it to be interesting and colorful to grab someone's eye. But not too overwhelming that it will distract from the message of your flyer.
I think that the example above is a great illustration of selecting a perfect flyer background.
The stock image is interesting enough to grab your attention. But it doesn't hold your gaze longer than it should. It hits the perfect medium between boring, and exciting that every flyer background should strive for.
36. Use varied font styles and weights to engage readers
Source
Using a single font throughout your whole product flyer is a common mistake. I think people get overwhelmed by selecting different fonts and just stick to one.
That's a real shame because you can do so much with a handful of fonts. Like in the example above, they use five, or more, fonts to create an impressive flyer.
The designer used the multiple fonts to help certain keywords jump off the page. With a single font-weight "NON-GMO" and "PEANUT BUTTER FILLED" would have just faded into the background.
You probably saw those phrases first, and then read the rest of the flyer. And that's the power of multiple fonts in action.
So I would recommend following this example, and use a diverse set of fonts to highlight different parts of your messaging.
Want more templates and design tips? Check these out:
10 Page-Turning White Paper Examples and Design Tips
10 Attention-Grabbing Event Poster Templates