12 Nov

8+ Company Brochure Ideas, Templates & Examples – Daily Design Inspiration #35

Every hour there are thousands of projects published by many talented designers. But because those are published across a collection of different social networks and sites, you often miss them.

That's why I decided to put together the first edition of the Daily Design Inspiration, and now we are on number 35! With this daily collection of company brochure examples, I want to give new designers a platform to show off their work.

To spread some inspiration to readers. To collect amazing design work on one platform. And to make it easy for anyone to create something beautiful.

In this edition of the Daily Design Inspiration, we are going to look at some creative brochure examples from Kaatje Marynissen, Shanti Sparrow, and a few from our own Venngage designers.

If you want to learn more about creating your own brochures, check out this article first:
35+ Marketing Brochure Examples, Tips and Templates
Also be sure to check out yesterday's Daily Design Inspiration, where we covered some colorful poster examples!
1. Bold CTA18 Event Brochure Example
Creator: Call to Action Conference
Type: Creative Event Brochure Example
---
2. Colorful Dream Big Company Brochure Example
Creator: Shanti Sparrow
Type: Colorful Company Brochure Example
---
3. 99U Conference NYC Brochure Example
Creator: Mark Brooks
Type: Gradient Brochure Example
---
4. Modern Airline Trifold Company Brochure Template
Creator: Venngage
Type: Modern Company Brochure Template
---
5. Minimalist Antaal Company Brochure Example
Creator: La Tortilleria
Type: Modern Company Brochure Example
---
6. Simple White Trifold Brochure Template
Creator: Venngage
Type: Simple Company Brochure Template
---
7. Natural Womena Company Brochure Example
Creator: Mohamed Samir
Type: Natural Company Brochure Example
---
8. JEUGDFILMFESTIVAL 2018 Event Brochure Example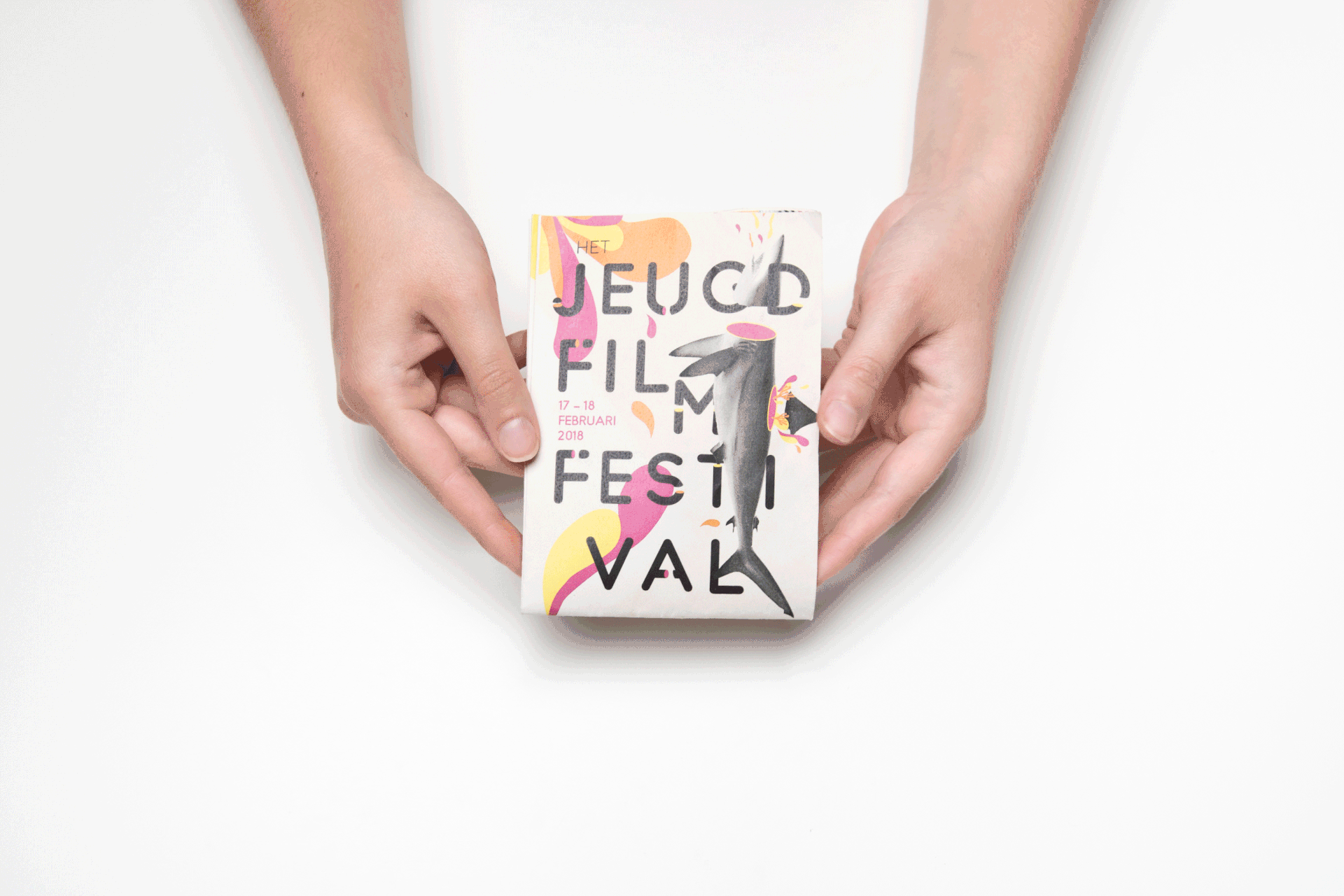 Creator: Kaatje Marynissen
Type: Creative Company Brochure Example
---
And if you want to learn more about creating your own brochures, check out these articles first:
35+ Marketing Brochure Examples, Tips and Templates
Marketing Brochure Design Guide: Make a Brochure in 5 Steps